Newsletter: September 2020
By: Elemental Fitness Ltd Kickboxing , kickboxignleeds, elementalkickboxing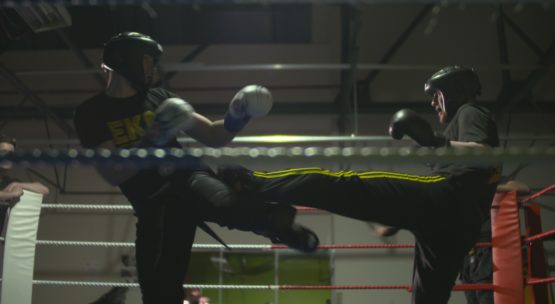 It seems like a lifetime ago since starting back up at the gym. It really shows how both the EF team and members and clients can easily shrug off 4 months of a sedentary lifestyle and get straight back at it. Almost like we were never away.
A fair number of things have happened since the classes started up at the back end of August with a new app to help with booking and the new improved class times allowing for 2 classes a night!!
Not only this but some interesting things in the pipeline to look forward to over the coming months leading into an interesting 2021, let's hope 2020 has had enough of trying to bring the world to an end!
EKA Classes and Booking App
The EKA is now in the future with an online booking system and its very own app. It is a great system for clients making it easier to keep a track of classes and allows for less Admin work form the EKA Team meaning more emphasis can be put on the safety of members during these times.
We are also hoping to include more features in the future to improve the overall experience within Elemental Fitness and the Elemental Kickboxing Academy streamlining the way members/clients can train with us allowing for more accessibility and freedom.
To find out more about the new App check this blog out for all the information on how to use and what it can offer.
Along with the new App we have reduced class times to an hour and doubled the number of classes per week. The main reason being we had to reduce class size to control transmission and keep members safe during training. However, all members we very eager to get back to training and with the old class times we did not have capacity for it.
Hopefully with these new times and outlook on classes we can deliver a great session in a safe manner and allow everybody to get back in on the action as soon as possible. Check out the current class times and more information on safety within the EKA.
With the booking app and double classes in place to help with track and trace and safety around COVID-19 we soon realised that we cannot offer the Pay-as-you-train option. This is unfortunate but a necessity to help with safety in the gym. The upside is everyone who trains will be a fully affiliated member of the club and gain all perks that come with it.
It was a decision that made the team realise that the pay-as-you-train mentality is one that never worked for those trying to make a difference in their lives though learning a new skill or becoming more active. If you aim for something, then commitment is needed to achieve it. And by becoming a member, you have committed to the club, meaning it will be easier to obtain those goals you originally set out to achieve.
Catch up on the most recent blogs from staff and members of the EKA.
Two blogs recently from Dale outlining stances in martial arts and how to command your movement along with his journey to the EKA and what it needed to make commitment in training.
Bring 3 friends to sign up for the 4-4-12 offer and get a free personal training session.
Full Sparring Kit for £89.00 - saving you 20%.