Newsletter September 2019
By: Elemental Fitness Ltd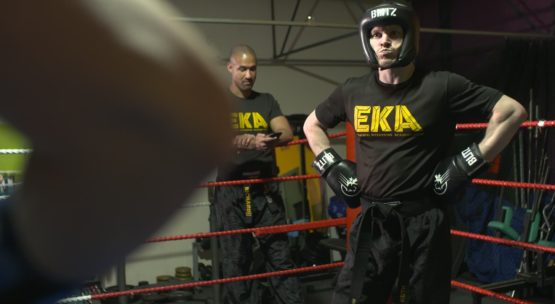 After a very eventful August and the summer holidays now behind us it may seem like things are going to start winding down. Well not really. We have tournaments to go to, schools to teach at, gradings to cover and all the usual stuff that happens over at Elemental Fitness and the EKA. It never ends for us, so why should it end for you?
Get training with new PT James Hutchinson and work on building new strength with his specialised background in strength and conditioning. Get down to the Saturday Fight Clubs and team up with members form the different classes in the week to test you sparring ability.
Maybe even put all these things together and build yourself to compete at a tournament and start ticking off from that bucket list. Possibilities are endless why you apply yourself, and we are here to help you every step of the way!
With only a couple more dates of grading to go we have been impressed with all members efforts. From those that have graded and pushed themselves to attain their next rank, to the members that did not grade because they have no want for it but still show their support to their fellow class members.
We understand that it might not be for everyone, but we appreciate and admire how all members come together at this time to help each other to get through it. The club is about the many not the individual and this is what martial arts is all about and how the EKA wants to be for the entirety of its lifespan.
Tournament & Fight Club News
Next tournament will be the Revolutions High Peak Championships on September 8th at Chapel Leisure, centre, Long Lane, Chapel en le Firth, High Peak, SK23 0TQ
Senior Instructor James will be taking lead on this tournament and hopes to bring back some medals for the club. If you are interested in taking part, please speak with James or any of the team members that help with Team EKA.
If you are interested in competing speak with fight club coordinators Sanaa or Aidan and visit our Events Pageto get more details about this and all other tournaments throughout the year!
It is always nice to get together outside of punching and kicking each other (although a little friendly competition on the punch bag machine is always fun). The night started with a modest turnout of members. Not the largest however, it was arguably the most important of members (mainly because they were the ones who turned up)
From this point the night only got better as the party grew and fun times where shared. These nights are important for bonding and team building as well as a chance to see you instructor be a little looser and not ordering you to do 50 burpees.
The next night will be scheduled around Christmas time however, any members that wish to organise another gathering are more than welcome and we encourage members to meet up outside of kickboxing to build on the family and friends' atmosphere the club is known for.
Septembers challenge is all about machine gun sidekicks...without putting your leg down! The person who completes the most kicks without putting their leg down wins! If you want to give the challenge a go come down to a Wednesday or Thursday class at these times: Wednesday 4:00 - 5:00 Beginners Thursday 4:00 - 5:00 Advanced
This will test glute and leg strength as well as the balance. All important aspects of a good kickboxer! We are impressed by the kid's performance with these challenges and noticed a big improvement in their sessions with behaviour and fitness.
The winner of last month's challenge was Ethan, he has received 5 stickers to go on his Martial Arts Sticker Chart. Getting that little closer to earning a Martial Arts Badge!
Although not officially confirmed yet, the team at EKA are wanting to improve their services through the medium of music.
Music is a vital component to help enhance any form of training, and at the club we do enjoy busting out classics to get members pumped! However, we appreciate everyone has different tastes and we want to know what helps you give it one more rep.

Keep your eyes peeled for more information regarding a certified EKA playlist and give us your thoughts on what you think should be played whilst training at the club.
Catch up on the most recent blogs from staff and members of the EKA.
If you missed it, we had a blog on the last tournament – WKC open championships in Manchester. A good read on what it happened and how well the EKA Team did.
Bring 3 friends to sign up for the 4-4-12 offer and get a free personal training session.
Full Sparring Kit for £89.00 - saving you 20%.