Newsletter: November 2021
By: Elemental Fitness Ltd newsletter, healthandfitness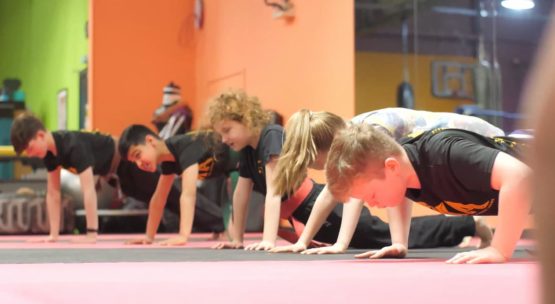 We have some changes classes as the EKA national treasure, Richard, says farewell to the Wednesday evening sessions (spoiler alert it won't be the last we hear from him). Team EF have more courses complete that aide clients through back pain and problems with Covid. Clients of EF are also pitted against each other in an upside-down deadlift?!
Let's get to it!
Final Grading for 2021

We are excited to announce the next instalment of the clubs' grading dates in December 2021 for both adults and children.
Kids at 16:30:

White & Yellow Belt – Monday December 6th

Orange & Red Belt – Tuesday December 7th
Green Belt – Wednesday December 8th
Jr. & Sr. Purple Belt – Thursday December 9th
Jr. & Sr. Blue Belt – Wednesday December 15th
Jr., Sr. & Brown II Belt – Thursday December 16th
Adults at 18:00:

White & Yellow Belt – Monday December 6th

Orange & Red Belt – Tuesday December 7th
Green Belt – Wednesday December 8th
Jr. & Sr. Purple Belt – Thursday December 9th
Jr. & Sr. Blue Belt – Wednesday December 15th
Jr., Sr. & Brown II Belt – Thursday December 16th
Grading dates can also be found in the company calendar section of our app where you will need to book your classes. All gradings are titled gradings and highlighted in green.
Just use your credits to book in and you can pay the grading fee online here.
One of the first to join up to the EKA back when we used to run the classes at schools, Richard Cuff has been a foundation of the club for a long time. Working his way through the ranks he established himself as a top martial artist and a go to guy when it comes to building on kick power.
He did so well at the EKA that head instructor David gave him his own class on the Wednesday, which proved to be very popular with regulars every week going for the technique work, group games and squats…oh so many squats.
Due to a combination of work, travel logistics and such richard is no longer available as a main stay for the Wednesday class. This doesn't mean he is stopping; he plans to come down as often as his schedule allows and will be part of Team EKA for as long as he lives so don't feel sad that you don't have to do 200 plus squats…why that would make you sad is beyond us but hey, that's the power Richard had.
It's not a goodbye but thank you Richard for everything you brought to the club over the years from your happy go lucky teaching to new members finding out what Mongolian wrestling is, see you at class soon.
With the power vacuum Richard has left we are going to need someone with importance to step in and take over the class, but who? Who has that level of energy and respect, someone who commands a room and can convey the intricacies of freestyle kickboxing?
Well…James wasn't available, so head instructor and founder of Elemental Fitness and the Elemental Kickboxing Academy, David, took over instead.

Jokes aside it's obvious the only one capable is David. This also falls inline with David wanting to step from behind the computer and start whooping ass across the class with his teaching style akin to Sensei Johnny Lawrence from cobra kai…QUIET!! Again, another joke.

October's roundhouse kick challenge was only attempted by a few due to half terms and holidays…but those that had a go gave it their all and received stickers towards their reward chart!

And the real reward is improving that roundhouse kick…okay the stickers are what the kids want but at least they get the training too!
This month's challenge is based on the fabled ninja burpee, * pause for effect* yeah sounds cool, doesn't it? To find out best get down to training and see what it takes to perform The Ninja Burpee!!!
Just wanted to make a note on gym etiquette when it comes to cleaning. Since the pandemic all staff members are making a tremendous effort to keep the facilities clean and disinfected. This is where it comes to the members of the club and PT clients to help.
Since starting back with sparring when deep cleaning the floor we have noticed a few dots of blood, nothing alarming, remember you are partaking in a sport that requires you to hit an opponent with your feet and fists and on occasion cuts and bruises appear.

We would like you to keep a check on this as you train and use the facilities cleaning stations, disinfectant, and medical cabinet to keep on top of cleanliness. Please also speak with an instructor if you need any assistance. Thank you.

Long standing club member Jack Massey announced recently that he and his partner will be opening a new live music venue, Sally Browns, located at 17 North Parade, Bradford, BD1 3JL. From what Jack tells us it will be for fans of Ska music/ retro and vintage sounds and a platform for new bands to cut their teeth, along with renowned DJ's too, sounds awesome.
As always, we love to support the EKA family and figured we give a big shoutout for Jack and his partners new endeavor and we're sure the place will be booming on opening night on November 19th. If you are interested in getting tickets check their Facebook page to find out more.

Lee majors played Steve Austin in a show called 'The 6 million Dollar Man'. After an accident he is rebuilt to be "…Better…Stronger…Faster". All for a measly 6 million dollars. However, what if you don't have that amount of money to hand yet want to be better, stronger and/or faster. Well, check out this blog about the new equipment that can help you achieve this.
For a limited time new members can purchase the already discounted first four sessions for £15 for only £9.00!! That's only £2.25 a class. Offer runs from 08.11.21 – 15.11.21