Newsletter November 2018
By: Elementla Fitness Ltd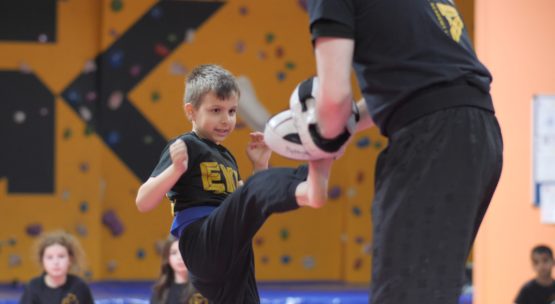 November, the time of year people wind down before the Xmas frenzy. Not us at Elemental Fitness and the EKA! We have bought more punch bags to keep you going and prep your body for those inevitable extra mince pies many will be having… we're only human.
Adults

White, Yellow & Orange Belt Tuesday 20th November 2018 7 - 9:00pm
Senior Purple, Junior Blue & Senior Blue Thursday 22nd November 2018 7 - 9:00pm
Red, Green & Junior Purple Belt Tuesday 27th November 2018 7 - 9:00pm
Junior Brown, Brown II & Senior Brown Belt Thursday 29th November 2018 7 - 9:00pm
Children's Gradings
White & Yellow Belt Saturday 24th November 2018 11:15am - 12:30pm
Orange & Red Belt Saturday 1st December 2018 11:15am - 12:30pm
New Children's Instructor
We are glad to announce that Sam will be joining the EKA team as the new children's class instructor. He will be helping James and Ryan with the existing kids' classes on the Wednesday and Saturday to help him integrate smoothly with the club as well as introducing more kids' classes throughout the week.
This will give more focus to training as we can now have distinct levels of classes to suit a child's needs. Sam's background is in Taekwondo where he achieved his 3rd Dan Black Belt. He has been training in martial arts since he was 3 years old and has a strong passion for the sport.
We look forward to working with Sam and can't wait to see where this takes the EKA.
October's Krav Maga Self-defence seminar had a great turnout. Thanks to all that attended we hope you took something away from the event that could potentially save your life if ever it came to that (which we hope it never does).
We would like to thank Sam Graham of Martial Krav Maga for taking the session. We are in talks to see him again in the new year and hopefully make this a regular thing.
You've all probably seen him in the club by now. Standing tall and proud with an aura of greatness surrounding him… no not James. We're talking about Bob.
The EKA have acquired more punch bags and Bob is a 110lb, three-legged, angry looking 'fella', that you don't feel bad about punching or giving a cheeky knee to the groin… that's sounds more like James.
Along with Bob we have four smaller standing bags for the kids, but also can be used by adults for leg control work, and a larger standing bag with numbers on to help with precision striking. With this new equipment expect classes to be filled with circuit work and more team-based games to improve and vary training sessions.
Check out our Facebook page for videos of the equpiment being used.
Charity run 'Miles for Refugees'
In September club member Helen Saunders did a charity run for the British Red Cross who had a challenge called 'miles for refugees '.
The challenge was to run 100 miles in one month. Unfortunately, however, Helen got a hamstring injury at start climbing a mountain, which meant she had to postpone the event. What was a tough challenge to begin with turned into a more impressive feat. Helen ended up completing 100 miles in 2 and a half weeks! Helen raised £240 for the British Red Cross.
If you have a story to share with us like Helens let us know and we will put you in the next newsletter.
Chole Bruce Seminar Rescheduled
The November seminar has been moved to February 23rd.
Interested in the event? Reserve your slot now before space fill up. You can Pay by BACs, card or cash, over the phone, via PayPal or in person at the club.
https://www.paypal.me/ElementalFitnessLtd/40 Tickets are open to the public. Tickets are non-refundable. Please leave your full name and telephone number in the note with your PayPal payment.
Changes to Insurance Policy
As of 10th September 2018 Elemental Fitness Ltd changed insurance providers. We have been with the AMAA for nearly 10 years and have built a very strong relationship with Myke Simmonds, the founder, but unfortunately it was time to part ways to ensure Elemental Fitness & the Elemental Kickboxing Academy received the adequate level of cover as we moved forwards.
As you will be aware every member pays annually for their affiliation fee's which covers your licence and member to member insurance. There is no change to our affiliation fee's or annual renewals however we wanted to let you know we will no longer work through the AMAA. Members who have renewed their insurance with us before 30th September 2018 will still have their 12 months member to member insurance via the AMAA however any future renewals after 1st October 2018 will now be through Insure4Sport.
Catch up on the most recent blogs from staff and members of the EKA.
Check out Dale's recent blog on what a Kata and the history of how it came to be.
Bring 3 friends to sign up for the 4-4-12 offer and get a free personal training session.