Newsletter: May 2021
By: Elemental Fitness Ltd elementalkickboxing, kickboxingleeds, gradings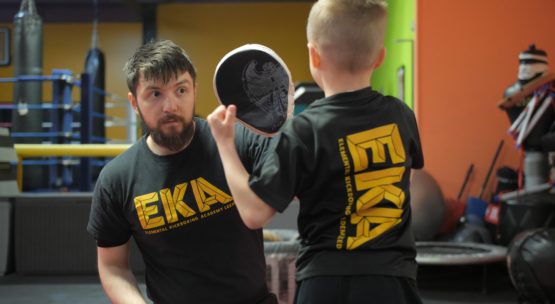 We have been open for a few weeks now and it's been great to see all your faces smiling again…then watching those smiles turn to anguish as you attempt another set of some intense workout that even El Diablo himself would consider too much for an early morning workout – yeah good to be back.
Much has happened in the 3 weeks we have been open and other than feeling like we have been traveling at a million miles an hour catching up with everyone's lockdown antics things have settle well and we are happy with how Elemental Fitness has found its feet again.
With the latest news stating that all things are going as planned this means all Elemental Fitness and EKA services should return to normal by May 17th. We should have a confirmation a week prior from the government and hopefully see the restrictions ease.
We have the full break down here on what is current information.
In the meantime, we do have the new online training programs through our new app to keep you busy or potentially start a new fitness journey based entirely online.

The last grading we had was Feb 2020…one month before lockdown #1. Well over a year later and seeing the world come out of a global pandemic with a few scars to show for it we are happy to announce the next belt grading.
We have a full article on what to expect and how to book your slot. Its good to be back in it.
We have had some great feedback on those of you using the Online Training component of the Elemental Fitness Online app. We are happy to see it help those that want to increase the frequency of training but may be stuck for how to do it.
Elemental Fitness Online is designed to get you training on you schedule and at your convenience without the hassle of needing to come up with your own plan – let us do the training plans and hard working out so you can workout hard.
To understand more about Elemental Fitness Online read our article on why online training will work for you or go straight to our online marketplace and select you program now.
Children's Class Assistants
With the children's classes back on Ryan has some assistance in the form of club members Stuart Wright on a Saturdays and Aaron Martin on Thursdays.
It is good to see members want to give back with teaching the little ninjas and assisting Ryan with producing top quality sessions once again, and it isn't just these two we have had a few other express interest in helping out which really does put a smile on our faces - Thanks to both of you and any future club members for assisting and making our club feel more and more like a great community.
As always, we have some interesting reads on our blog page as well as information on what Elemental Fitness and the Team are up to.

However, we want your input too. We want to know our members stories such as how you came to train with us or things that you think others will use for inspiration or to educate. Whatever it may be contact info@elemental-fitness.com to give us your say.
Working out from home due to lockdown, or you just prefer training and then being able to collapse in the comfort of your own living room then this 20-week program has you covered – check it out now
Bring 3 friends to sign up for the 4-4-12 offer and get a free personal training session.
Full Sparring Kit for £89.00 - saving you 20%.