Newsletter: March 2021
By: Elemental Fitness elementalkickboxing, kickboxingleeds, kickboxingclassesleeds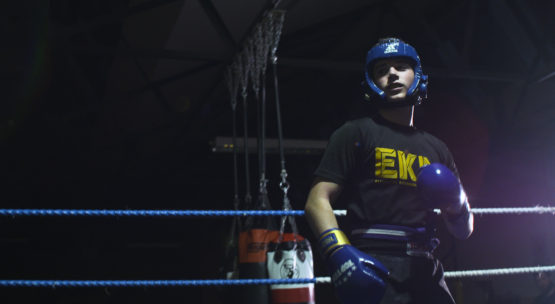 Boy do we have some great news to share with you, along with an end in sight to this pandemic and the world returning to 'the before times' the EF team have something big to share with you.
Eagle eyed will have noticed that Elemental Fitness didn't have a Newsletter for January or February. First off apologies, as you will be aware, we have been closed for some time and we have gone through changes to keep us going through the pandemic.
However, our silence is due to the EF team working behind the scenes to ensure that when we re-open we hit the ground running with some awesome new things!!
It looks as though we are back here again with another round-up of info provided by the government. As it stands, we plan to have the personal training and children's classes back to normal come April 12th.
The adult's classes should resume after the start of May to fall in line with the procedures and restriction set by the government. For all the information regarding this and procedures the EF Team follow to ensure the safety of its members check out the article - Covid-19 Our Services & The New 4 Step Plan for more information.
Since it was unveiled the MyPTHub app has assisted the EF Team with running EKA to work alongside policies set by the government in reduce transmission and keeping gyms open and a safe environment to train in.
However, the app was never going to be only used in this fashion. We planned on something bigger… much bigger.
Keeping things simple for now (as this project is quite likely the biggest thing we have undertaken since the inception of EF) we plan to introduce a fully online component of training to Elemental Fitness.
This just doesn't mean training over the internet. It means a fully integrated app that can help with bookings, following online classes and programs set by personal trainers and EKA instructors, even integrating your favorite tracking app (such as Fitbit/apple watch or MyFitnessPal) and having everything fitness related in one place.
We have Elemental Fitness for face-to-face, we have the EKA for kickboxing classes… now we plan to have an online component that will bring everything together and then some. More information will be available but check out the EF newsletter for a little of what to expect.
Dale recently gave insight to injuries - how to deal if you are injured and how to deal an injury yourself... check out his blog Wreck & Damage

Furthermore, if you have an interesting topic you want to share then please get in touch with us at info@elemental-fitness.com and you blog could be on our page!
Bring 3 friends to sign up for the 4-4-12 offer and get a free personal training session.
Full Sparring Kit for £89.00 - saving you 20%.