Newsletter: March 2020
By: Elemental Fitness Ltd elementalkickboxing, elementalfitness, kickboxingleeds, personaltrainingleeds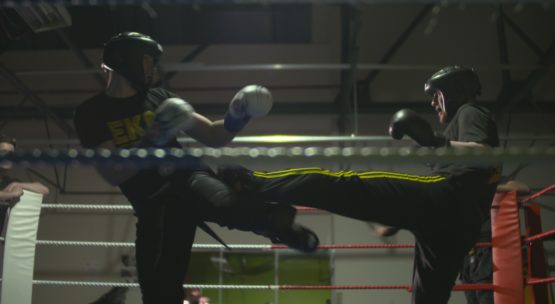 Nearly out of the start of year blues and recovering from both Storm Ciara and Dennis.
February, being the shortest month, makes up for January lasting more than, what felt like, 40 years. March is a good month; days are getting longer and (except for the storm recently) a little warmer. Spring is just a few weeks away and training is in full swing. The excess body fat that we have accumulated over the winter months isn't needed any more so why not get some extra training in to burn it off?
Well done to all that participated and gained their next belt. There has been some great talent and the improvements members are making is great to see. We can see that those extra classes and personal training sessions are making a big difference.
As always, we want to know your take. Was it easy or hard? Did you feel you nailed everything or more room for improvement? Please let us know by commenting on the group Facebook Page or you can go one step further and write a blog about your journey which we will showcase on the Elemental Kickboxing Academy Blog Page.
Next grading is scheduled for mid-May, starting on the 12th with White, Yellow and Orange.
On Saturday 20th June 2020 the EKA will see its largest 1st Dan grading yet. And we need our members to help.
We encourage club members to come down and show their support. We need members with at least 1 years' experience who would like to get involved in the event, help, train and spar. Participants are welcome to get involved in any part of the day and take it at their own pace however fighters will be needed so full sparring kit is required.
To show your commitment we require a £7.50 booking fee paid direct to the club - this is to secure your slot on the day to ensure we get the numbers. This is none refundable, but you will receive a grenade bar, a moose juice and a grenade shake on the day (or equivalent).
We have approximately 8 spaces left plus those grading so book early to avoid disappointment.
Children's Class March Challenge
It is a new month so that means a new challenge! For March's challenge will be focusing on your muscular endurance!
The challenge is 'how long can you hold the press up position for!
Warm up-
10 press ups
10 sit ups
10 bicycle kicks
Rules-
You must go all the way down to the point where you aren't on the floor but close.
As soon as you go down, the time starts.
As soon as you drop, the time stops.
The longest time wins!
Good Luck!
First Sticker chart filled!!
Super excited members are filling their charts for exceptional behavior in class!
We're so proud of those that manage to achieve this, and we'd like to reward every child who completes their chart with 30 minutes one to one training!
We hope this will fill every child with excitement working with a class instructor whilst benefiting them on their martial arts journey! Technique work, pad drills, sparring? You decide…
Here is breakdown of the EKA Reward Policy:
At the EKA we reward our younger students to encourage good behaviour so members can get the most from their training sessions.
For this, we have the sticker system. Each child will be given a sticker chart to track progress on how well they are doing in the classes. This will demonstrate that they have focused during class and trained to the best of their ability. The more stickers they have the closer they are to a reward. Every child will receive a badge of their choice when acquiring 10 stickers.
When 50 stickers have been achieved and a full chart is returned to the class instructor the child will receive a final badge, a mention on our club Facebook page, a mention in the club newsletter and 30 minutes one to one training with Ryan.
The EKA classes now have feedback forms for all members to take home fill out and return either anonymously or named. This will help instructors see where they can improve their sessions to engage members more and ensure everyone that sets foot in the Kickboxing classes has a great time and their money's worth.
You can also tell us what the instructors are doing right too which is always a great way celebrate their skills and let them know that they are doing a great job in pushing you and making you sweat.
Ask your instructor about them or grab one yourself when your next in!
Catch up on the most recent blogs from staff and members of the EKA.
Last month we had a club member give their take on why Martial Arts and Kickboxing can be perceived as a male sport but how you shouldn't shy away from it, especially in the case of the EKA where its a 50/50 split for males and females.
Bring 3 friends to sign up for the 4-4-12 offer and get a free personal training session.
Full Sparring Kit for £89.00 - saving you 20%.