Newsletter: February 2020
By: Elemental Fitness Ltd elementalkickboxing, elementalfitness, kickboxingleeds, personaltrainingleeds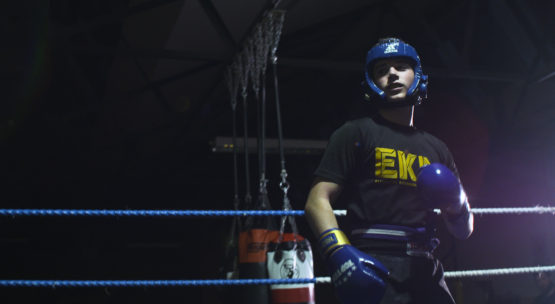 How many have stuck to their New Year resolution? Well done if you have, don't worry if haven't. There is always time to start improving yourself at any point in the year, you don't have to wait for the clock to strike midnight to do it!
If you need help on starting your journey or want a boost to your training, then get in touch and join Elemental Fitness.
Adults
White, Yellow & Orange Belt Tuesday 18th February 2020 7:00pm - 9:00pm
Senior Purple, Junior Blue & Senior Blue Thursday 20th February 2020 7:00pm - 9:00pm
Red, Green & Junior Purple Belt Tuesday 25th February 2020 7:00pm - 9:00pm
Junior Brown, Brown II & Senior Brown Belt Thursday 27th February 2020 7:00pm - 9:00pm
Children's Gradings
White & Yellow Belt Saturday 22nd February 2020 11:15am - 12:30pm
Orange & Red Belt Saturday 29th February 2020 11:15am - 12:30pm
Tournament News and Fight Club
We have fewer tournaments to attend this year however what we lost in quantity we have gained quality – tenfold.
Our focus is to participate in the WKO events after seeing the high standard and level of professionalism with Jude's debut into K1. We have three WKO events planned all at the Barnsley Metrodome Leisure Complex.
Along with these we are also participating at the Revolutions competitions as these are a great starting point for beginners and in the past, we have had some great bouts with other clubs.
If you are interested in joining Team EKA either competing or as support please speak to David, James, Aiden or Paul for more information. Alternatively email info@elemental-fitness.com. Below are the list of tournament dates and their head instructors. Also click here to see our Facebook events page and check this blog out which details this further.
- WKO European Championships, Barnsley, 26th April 2020 (James, Aidan & David)
- Revolutions Yorkshire Championships, Scarborough, 31st May 2020 (David)
- Revolutions North of England Championships, Worksop, 5th July 2020 (Aidan)
- WKO World Championships, Barnsley, 23 – 26th July 2020 (James)
- WKO British Open Championships, Barnsley, 5th September 2020 (David)
- Revolutions North East Championships, North Shields, 29th November 2020 (Aidan)
Kids Class Challenge

February challenge will deal with building on the strength of the lower body and work on the control of the front kick. A simple exercise that will help the little ninjas improve the most used kick in a sparring match and give them the edge against their opponent.
Winners of the Jan challenge are Kamran with 21 press-ups for the main board and Leon with 14 press-ups for the seniors. Kamran gets 5 stickers to go towards his next martial arts badge.
It's that time of the year again - our next black belt dan gradings have been scheduled for Saturday 20th June 2020 08:00 – 14:00.
We encourage club members to come down and show their support. We need members with at least 1 years' experience who would like to get involved in the event, help out, train and spar. Participants are welcome to get involved in any part of the day and take it at their own pace however fighters will be needed so full sparring kit is required.
To show your commitment we require a £7.50 booking fee paid direct to the club - this is to secure your slot on the day to ensure we get the numbers. This is none refundable, but you will receive a grenade bar, a moose juice and a grenade shake on the day (or equivalent).
We have approximately 10 spaces available plus those grading so book early to avoid disappointment.
Good luck
Keeping all members in the loop, all lead instructors now meet quarterly to discuss members and club matters and how to offer a more streamlined service to improve on the already awesome classes.
The first meeting was Jan 15th many subject matters were discussed and in detail. Some of the topics raised included implementing a traffic light system on sparring bouts (something that is currently being used at the fortnightly Fight Club, taking another look at the EKA Kata and tweaking it to give members of all ages an opportunity to showcase their best martial art skills by putting more emphasis on quality over quantity' (please note this will not impact our 2020 grading) as well as knowing what you think about your club with feedback forms for you to fill in and tell us how much you love it – hopefully.
With future meetings we want to know what it is that members like, what they want to see more of, or feel is an issue that needs to be raised. If you have ideas, concerns or just want to let James know how great his classes are then catch up with your instructor at the class you attend for them to relay the information.
Catch up on the most recent blogs from staff and members of the EKA.
Last month we had Dale take us through working the body during a fight and how it could be a better are to target in comparison to the face.
Bring 3 friends to sign up for the 4-4-12 offer and get a free personal training session.
Full Sparring Kit for £89.00 - saving you 20%.