#teameka 2020 Tournament Dates
By: Elemental Kickboxing Leeds kickboxingleeds, teameka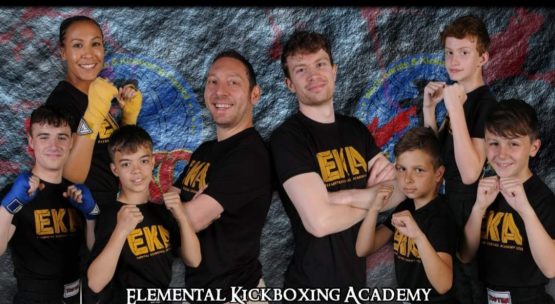 We are excited to announced the competitions that Team EKA will be attending in 2020.
As it stands Team EKA will be competing at the following events:
WKO European Championships, Barnsley, 26th April 2020
Revolutions Yorkshire Championships, Scarborough, 31st May 2020
Revolutions North of England Championships, Worksop, 5th July 2020
WKO World Championships, Barnsley, 23 – 26th July 2020
WKO British Open Championships, Barnsley, 5th September 2020
Revolutions North East Championships, North Shields, 29th November 2020
Revolutions Tournaments
In 2019 Team EKA fighters won four gold medals between them at Revolution tournaments. The tournaments are hosted in sports centres in a relaxed environment catering for Light Continuous and Points Fighting. There is a beginner's Points Fighting category for those who have not competed before and are below black belt, and you are classed as a beginner for 12 months from your first competition. This provides an opportunity for us to attend the event with both experienced and inexperienced competitors.
Revolution Tournaments are pre-registration and EKA licences cover our competitors.
Further information:
https://www.facebook.com/revolutiontournaments/
https://www.revolutionmaevents.co.uk/
All these dates are on events page on the club Facebook page the ones we'll have a lead instructor at. WKC hadn't listed any dates when we announced the dates last week. Both revolutions and WKO are suitable for children and adults. Team EKA will be getting pushed in 2020 more than ever before.
World Kickboxing Organisation (WKO)
EKA attended the 2019 Open World Championships and were blown away. Fighters from all over world flew into the country to compete and created a spectacle in a professional setting.
WKO caters for several forms of Martial Arts events including Light Continuous and Points Fighting that the team are familiar with, this includes a Points Fighting (coloured belts) division for beginners and first timers.
There is a real sense of occasion with WKO, where it will feel like you are competing on a bigger stage. The advantages of WKO are the variety of divisions on offer, providing opportunities for inexperienced competitors as well as our more experience competitors who could compete in multiple events. The idea would be that Team EKA would enter a large team with some members potentially competing across several events and really taking maximum benefit out of the day. WKO is a preregistration only and competitors will require a licence that covers them for ring sports. We are in the process of checking whether an EKA licence would cover this but if not a WKO competitor licence can be purchased from their website for £25 and provides 12 months cover.
Other events worth exploring are:
Light Contact Kickboxing,
Similar rules as Light Continuous but bouts are fought over 2 to 5 rounds lasting 1.5 minutes. There is also a beginners Light Contact Kickboxing category for those who have only been training for less than 18 months. At other competitions we have attended, our team members can be waiting around for a while to only compete for 90 seconds before heading home, so, this provides an excellent opportunity to be part of the action for longer.
Sports Boxing
A sport aimed at Martial Artists to practice within a competitive environment their hand striking and defensive applications against individuals from a Martial Arts background to compete and be able to further their hand striking and defence abilities.
K1
If you are interested in a change of direction competitively, our Monday night class caters for K1 kickboxing and personal training sessions can be booked by emailing info@elemental-fitness.com
Further information:
Event Details - https://www.kihapp.com/tournaments/6009-wko-british-open-2020
WKO website - https://www.worldkickboxingorganisation.org/
WKO rules - https://www.worldkickboxingorganisation.org/copy-of-amateur-rules
You can also follow WKO on Facebook join the WKO group there.