Newsletter February 2019
By: ELemental Fitness Ltd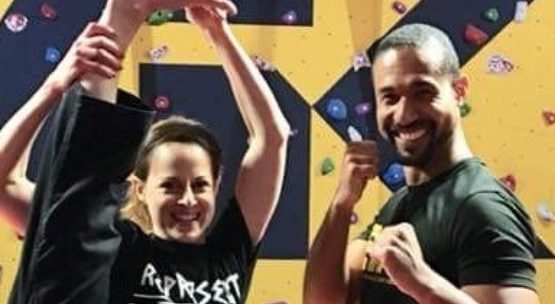 How many have stuck to there New Year resolution? Well done if you have, don't worry if haven't. There is always time to start improving yourself at any point in the year, you don't have to wait for the clock to strike midnight to do it!
Adult's Grading
White, Yellow & Orange Belt Tuesday 19th February 2019 7:00pm - 9:00pm
Senior Purple, Junior Blue & Senior Blue Thursday 21st February 2019 7:00pm - 9:00pm
Red, Green & Junior Purple Belt Tuesday 26th February 2019 7:00pm - 9:00pm
Junior Brown, Brown II & Senior Brown Belt Thursday 28th February 2019 7:00pm - 9:00pm
Children's Grading
White & Yellow Belt Saturday 23rd February 2019 11:15am - 12:30pm
Orange & Red Belt Saturday 2nd March 2019 11:15am - 12:30pm
Visit the hompage and navigate to the bottom to see the EKA calendar for more information.
Unfortunately we have had to reschedule the Self-Defence seminar with Martial Krav Maga. Keep your eyes peeled and ears to the ground for more information on when this session will be rescheduled to.

As many of you will be aware the EKA will now hold fortnightly Fight Clubs to help with those competing with our newly formed team. With these regular sessions brings a host of entertainment through the matches being captured on the EKA GoPro.
Aside from that one funny video with Sanaa sucker punching Manveer, that should be on loop if you ask me, the videos will give insight to how you fight and how your opponent fights. To see any of this footage to improve your sparring ability or watch the Sanaa vs Manveer video for the 100th time go to ourFacebook page.
Seven of our EKA members all took part in the WKC 11th Open National Championships in Manchester on Sunday 27th January.
Elliot, Will, Manveer, Jude, Sanaa, Aidan and Natasha along with the fellow EKA supporters proved to be a formidable force on the tournament scene.

With family and friends rallying around them and supporting each other they came back with one bronze, four silvers and four golds, very impressive! Thats not all, some of our fighters were asked to represent the WKC England Team in Ocotber this year, it just goes to show that all the hard work the team has put into the fight clubs and keeping ontop of these tournaments has paid off.
All fighters did exceptionally well, and we are very proud of them. We have captured footage of all relevant fights for members and the fighters to examine and enjoy on ourFacebook page

February will host the Revolution English Championships on Sunday 24th at the North Notts Arena, Eastgate, S80 1QS, Worksop.
If you are interested in competing speak with fight club coordinators Sanaa or Aidan and visit ourEvents pageto get more details about all the tournaments throughout the year!
Event open to all! Want to learn martial arts from one of the best? If the answer is yes, join us on Saturday 23rd February 2019 with Chloe Bruce at the EKA! Chloe has been in various Marvel and Star Wars films as a stunt double - just check out the event video! Oh and - everyone gets a signed autograph at the end of the session!
Chloe's seminar consists of a 2-hour experience and caters to a full range of ages from 6 years to 64 years and anyone can take part. Total novices right through to World class level.
Chloe will help inspire you to get creative through martial arts, to build strength, gain flexibility, improve stamina and fitness and boost your passion for the art. She will cover stretching, warm up techniques, kick drills, group activities plus much more and will get your hearts pumping!
The physical side of the seminar lasts for 1 hour 45 minutes. The remaining 15 minutes is to sign autographs. Time for photographs too!
£40 per adult/£30 per child.
We will be taking bookings straight away on a first come first served basis. Max 40 spaces!
Pay by BACs, card or cash, over the phone, via PayPal or in person. https://www.paypal.me/Elementa... Tickets are open to the public. Tickets are non-refundable. Please leave your full name and telephone number in the note with your PayPal payment.

Not to be missed - see you there!
Catch up on the most recent blogs from staff and members of the EKA.
Our most recent blog gives a look at some of the snaps of our fighters at the WKC tournament and a full run down of the catagaries they fought in as well as how well they did!
Bring 3 friends to sign up for the 4-4-12 offer and get a free personal training session.