Newsletter: December 2019
By: Elemental Fitness Ltd elementalkickboxing, kickboxingleeds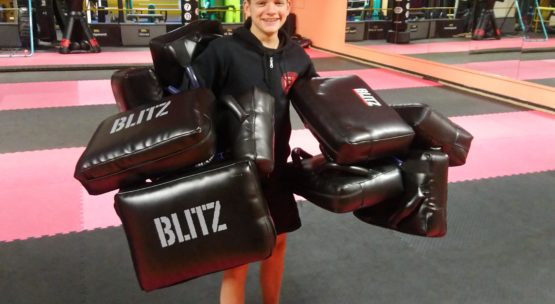 Merry Christmas to all our members and clients of Elemental Fitness and the EKA.
Last newsletter of 2019 and much to say before we head into the new year, read on to gain insight on the recent on goings within Elemental Fitness and the EKA.
Winter EKA Grading

All completed for 2019, we are once again impressed with members and are eager to see how you all make your way to your first dan black belt.
We want to hear your side. How did you find the grading? Was it harder, easier than expected? Did you prepare for the Kata? Did you feel the classes helped? Let us know by posting on our Facebook Page here.
The next grading is scheduled for the end of February.
The Elemental Kickboxing Academy (classes) will be closed from Monday 23rd of December 2019 and re-open on Saturday 4th January.
This will give all staff and club members some well-earned rest and time to reflect on how well 2019 went and how they will smash 2020. See you on the other side.
Tournament News and Fight Club
The last tournament of 2019 was held by Revolution for the North East Championships. Aaron, Filip and Leon led by Aidan represented Team EKA.
The youngest of the three, Filip, impressed us with his debut into tournament fighting. Leon, Filip's older brother, fought the best we have ever seen from him and proves the sparring classes on Thursday have helped tremendously.
Both did well and made us proud, it was unfortunate that they did not walk away with a medal, but both gained more experience to try harder at their next fight.
Aaron, who has had a few fights under his belt, competed in points fighting and light continuous where he achieved his first gold medal in the under 12s over 50kg category. It shows that if you keep pushing and practicing and want it hard enough, you'll earn it!
Fantastic effort by our young fighters, well done, you have made us proud as always!
EKA Xmas Night-out

The End of Year Night Out will take place Saturday 14th December. The plan is to assemble at the Original Oak in Headingly for 7 o'clock in the evening.
Following the initial gathering and greetings, we will proceed to the merriment from 7:05 pm. This will continue until an alpha of the group appeals for the consortium to make haste towards the next watering hole and resume our inebriation until the last person standing at the end of the night is belting out 'Total Eclipse of the Heart' by Bonnie Tyler circa 1983.
We hope this night to be a great way for all our members, clients, friends and family to come together and get to know each other a little more and make new friends without the worry of being kicked in the face and/or stomach.
EKA Young members Day-out
To not let the little ninjas miss on the fun, we have organised a trip to Jump Inc.
This will take place on Sunday 8th December at 16:00. Ticket prices are £9.00 paid to any of the Elemental Fitness staff or EKA instructors. As this isn't strictly just for the small ones those grown-ups young at heart that want to attend can do so.
The full address is 1 Benyon Park Way, Leeds LS12 6DP. We hope to see you there and jump in on the action (okay that was low effort).
This challenge will be testing your aerobic endurance. It is- How many star-jumps you can do in 1 minute… seems easy right?
• 1 clap = 1 star-jump.
• You have 1 minute to do as many as you can.
• The most star jumps at the end of the month is the winner!
Oh, and a rather long warm-up which might make the actual challenger harder, but don't worry about that.
Winners for last month's challenge are Sophie for beginners and Nikita with a for seniors
They have both received 5 stickers to go on his Martial Arts Sticker Chart. Getting that little closer to earning a Martial Arts Badge!
Keep up the good work guys!
Catch up on the most recent blogs from staff and members of the EKA.
Visit our EKA blog page and delve into the archive of the martial arts world.
Last month Dale gave us the story of grading in martial arts and what it all means to acheive your belt.
Bring 3 friends to sign up for the 4-4-12 offer and get a free personal training session.
Full Sparring Kit for £89.00 - saving you 20%.