Newsletter August 2019
By: Elemental Fitness Ltd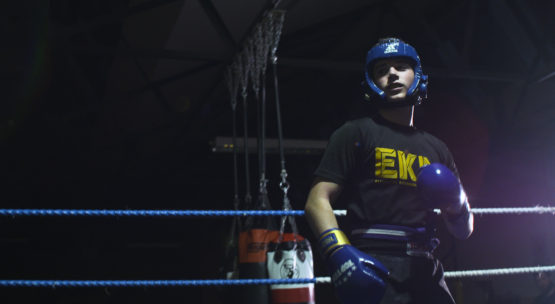 Summer holidays, baking heat, beer gardens and barbeques. Training and leading a healthy lifestyle around this time can be difficult with all these temptations and excuses at your disposal.
However, many of you have powered through classes and sessions with the intense heat of our sun, which feels like it has relocated itself in the gym roof. Saying no to family and friends' invitations to ingest the liquid wonderment that is an ice-cold ale and instead opting for a refreshing blueberry and kale smoothie (maybe). Swapping the lightly overdone burger from the BBQ to seared asparagus with low-fat hummus, even knowing it will make your wee smell funny.
This is to those that know training and looking after yourself means more than just a hobby or a chore – it is a way of life, one that extends it and improves it.
But... sometimes it is nice to put your feet up, sit in the shade, grab a pint and a burger and relax - we're only human.
Adults

White, Yellow & Orange Belt Tuesday 27th August 2019 7:00pm - 9:00pm
Senior Purple, Junior Blue & Senior Blue Thursday 29th August 2019 7:00pm - 9:00pm
Red, Green & Junior Purple Belt Tuesday 3rd September 2019 7:00pm - 9:00pm
Junior Brown, Brown II & Senior Brown Belt Thursday 5th September 2019 7:00pm - 9:00pm
Children's Gradings
White & Yellow Belt Saturday 31st August 2019 11:15am - 12:30pm
Orange & Red Belt Saturday 7th September 2019 11:15am - 12:30pm
A great team turnout at the most recent WKC tournament we had Nikita, Elliot, Arron, Paddy, Jude and Natasha all participating with Sam leading the team with help from Paul.
Both Paddy and Aaron (under 13s under 50kg) won silver medals

Paddy gave a fearless display in his round one encounter, picking up the win in a fast-paced fight and it was Arron's debut fight in which he gave his absolute best and we are proud of both their outcomes.

There were no under 16 opponents for Jude, so like a true competitor, he moved up to the adult men's under 75kg category to compete in a close entertaining fight. One WKC judge described it as "best fight of the day, great control and technique just as light continuous should be"
This is great experience and preparation for the K1 Rules WKO World Championships, and we can't express how delighted we are with his progression.
Tash made it to the podium twice representing Team EKA at the WKC Open European Championships in light continuous and points fighting categories. With no one available to fight in either, Tash stepped up a weight class in both participating in tense encounters and earning two bronze medals.
Next tournament will be the Revolutions High Peak Championships on September 8th at Chapel Leisure, centre, Long Lane, Chapel en le Firth, High Peak, SK23 0TQ

If you are interested in competing speak with fight club coordinators Sanaa or Aidan and visit our Events Page…to get more details about this and all other tournaments throughout the year!
August's challenge for the children's class is simple one. Complete as many oblique crunches as possible, highest reps win. Core work is important to help keep stability in the spine, especially when throwing kicks and balance is required to keep you up.
We are impressed by the kid's performance with these challenges and noticed a big improvement in their sessions with behaviour and fitness.
The winner of last month's challenge was Kamran, he has received 5 stickers to go on his Martial Arts Sticker Chart. Getting that little closer to earning a Martial Arts Badge!
Sam will be leaving Elemental Fitness at the end of August; he is moving back to Preston now he is finishing his degree. Sam's been a major help in building Elemental Fitness, especially with getting the new children's classes up and running for the EKA.
Sam says he has loved working here and hopes to be back in Leeds next year, he quoted, 'this is the first job I've had that I have enjoyed coming to'. Hopefully Sam makes a return and we wish him luck in everything he goes out to accomplish.
Preparations are underway to find a replacement instructor for the classes.
It certainly was a fun day at the Family Fun Day at Stanningley Park. Looking like we had the most popular stall we had many members of the public young and old come to see what the Elemental Kickboxing Academy was all about.
There were demonstrations, a few Kata performances and a sparring match among raffle sand a tombola. What made it even better was the weather was spectacular! We had so much fun we plan to have another stall open at another event.

We would like to thank all the EKA members and friends and family for their support as it would not have happened without you guys!

!!Raffle Winners!!
Congratulations to Stefan, Jenny and Natasha for winning 1st, 2nd, 3rd prizes of the EKA Raffle.
Stefan won the £100 gift voucher to spend with Elemental Fitness and the EKA which he used to get equipment to set himself up as a fully kitted out member of the EKA.
Jenny has two full PT sessions to use which will give her some tailored training programmes to follow.
And Natasha got the official EKA top, which is her second one. Needed if you train more than twice a week and want to stay fresh. As for everyone else thank you for supporting the club and buying a raffle ticket as all proceeds will go back to the club to improve its services. Keep an eye out for future raffles and hopefully bigger better prizes!
Jude joined EKA in June 2016 and has only been competing for a year in Light Continuous
On Saturday 27th, with 10 weeks training, he stepped up to fight in his first K1 rules kickboxing competition at the World Kickboxing Organisation World Championships.
He fought against a fighter with lots of experience in K1 with many different belts in many different martial arts styles and a serial winner in these events.

In the end the judges ruled against Jude, but he approached the fight with a great mentality and respect. It was an entertaining fight and Jude performed very well giving all that is he had in a fight that you would not know was his first.
We are very proud of Jude and we know that this is only going to fuel his passion for the sport, and we look forward to his new chapter. Head over to the EKA group to see a video of the fight.

Leave a review

When deciding where you should train and when to hire a personal trainer how did that process go?
Most likely you searched online clicked on a few links a scanned a few things like trainers, class times, prices, maybe looked at a few pictures to get an idea of what the place looks like and its patrons?

From there you'll extensively look through reviews. Because you want to hear what others had experienced and how they feel about their gym. This is where we want you, our valued members, to help.

By leaving a review on our Facebook page it gives others a reason to join our esteemed gym and martial arts club. To help with this please go to our Facebook page and click on reviews to leave one.

Thanks for all your support.

Catch up on the most recent blogs from staff and members of the EKA.
Last month Paul goes through what is needed to build confidence within martial arts based on his own experience.
Bring 3 friends to sign up for the 4-4-12 offer and get a free personal training session.
Full Sparring Kit for £89.00 - saving you 20%.