Latest Posts


Group Bookings App
By: Elemental Fitness Ltd coronovirus, covid19, elementalkickboxing, kickboxingleeds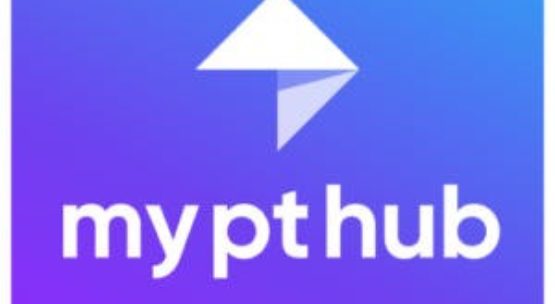 Great News! Elemental Fitness Ltd & Elemental Kickboxing Leeds now has a new app! There are going to be lots of benefits to having an app, and over the coming months you'll see just how useful it will be, but for the next 6 weeks we will be prioritising the group classes.
See below guidance on the app, its uses, and how we plan to roll it out into the club.
*Please note this article will continually be updated as our knowledge of the app and its functionality improves.
Stage 1
- As of 19.08.20 all members of Elemental Fitness Ltd and Elemental Kickboxing Leeds will now be given free unlimited access to our app.
- If you are an existing group class member you will receive an email or text individually containing a link on or around 19.08.20.
- Members who cancelled their club direct debit will be contacted separately to confirm if they plan to re-join the club before receiving access to the app.
- As of now all classes will appear free within the app and bookings will be unlimited, however, can all members please ensure they only book onto their agreed number of classes per week so all can attend. For up to date class times for adults please visit here, for updates class times for children please visit here.
- If you would like further guidance on our reasons for the changes, please visit here
- If you are a new member you will need to contact us directly and we can book you on manually until you join the club.
- For the first 6 weeks our app will function as a bookings tool only for club members.
- Group class members will now be able to log into their app, select a class, and book on. All classes will have a maximum of 12 spaces. If your chosen class is full you will be given the option to choose a different class or add yourself to a waiting list, should someone drop out of the class you'll be notified and given the option to hop in.
- If you need help using the app please contact us using the details in the to conclude section of this page, or visit My PT Hubs own quickstart guides here.
Stage 2
- As of week commencing 05.10.20 the My PT Hub app will need to be deleted and redownloaded as the Elemental Fitness Ltd app. This will offer the same platform as My PT Hub, however it will be available on Google Play Store and Apple istore under Elemental Fitness Ltd branding.
- As of week commencing 05.10.20 the app will then be trialled with a select group of personal training clients for 6 weeks.
Stage 3

- On successful completion of stage 2, as of week commencing 16.11.20 the app will be integrated into our existing websites and begin to function as a hub for one to one personal training clients and group class members.
- The app will host a range of benefits to both one to one personal training clients and group class members, such as premade work out programmes and nutrition plans, group chat and a market area alongside the already established group bookings.
Stage 4
- As of week commencing 01.02.21 the app will begin to function as an online personal training app available for existing clients of Elemental Fitness Ltd, group class members and members looking for home guidance only.
- All the previously mentioned functions of the app will continue to be available, however there will be an additional benefit of tailored work out programmes and nutrition plans set up by a personal trainer.
- Tailored programs will be available to purchase through our packages section.
Important Stuff
- We're really excited about this app and we're confident it will improve training standards across the club however we strongly encourage anyone who books onto a class attends their chosen class. As class numbers are now very limited we require all spaces to be filled, therefore if a member books a class and doesn't attend or provide sufficient notice not to attend, unfortunately this will result in said member losing their paid session to ensure the club meets its financial commitments under such tight restrictions.
To Conclude
- We hope you're excited at the prospect of an app within the club however we understand the introduction of an app will come with its teething problems for many.
- Elemental Fitness Ltd will try its best to help anyone we can, should you struggle to use the app please contract our temporary, yet honoury...technical support manager Ryan Butler on ryanbutler@elemental-fitness.com or ring the office on 0113 205 7433 Monday to Friday between 11am and 4pm or Saturdays 9am to 12pm from 19.08.20.

- Alternatively your can access My PT Hub client FAQs page here
- For up to date childrens class times please visit here
- For up to date adults class times please visit here