Sam joins the EKA – what to expect
By: Sam Millne-Ellison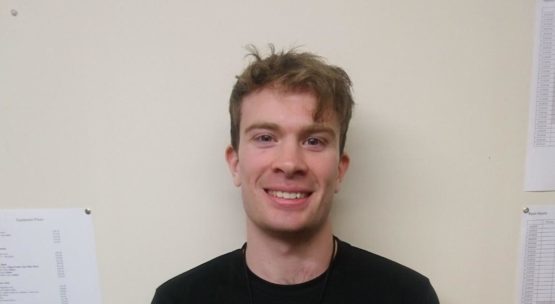 Hello and thanks for the warm welcome from everyone at the EKA, I'm Sam! The newest member of the instructing team! I've put together this blog to tell you a little bit about me and my martial arts background.
My martial arts background:
The first martial art I practiced was Taekwondo. This began was way back in 1999! Since then I have trained in various styles such as Muay Thai and Jiu Jitsu but recently focused most on kickboxing Kickboxing.
I am a black belt 3rd Dan in Taekwondo and will be grading for my 4th Dan within the next 6 months. Additionally, I am in my third year of kickboxing where I have achieved my black-white belt to date and I am currently scheduled to grade for 1st dan black belt in December 2018.
My strengths have always been my kicking ability, speed and sparring tactics. I am excited to demonstrate these within the club and help those who want to improve. Up to the age of 18 I competed in various national Taekwondo tournaments where I have accomplished up to 1st position in some and gained valuable experience in others. I competed in a kickboxing tournament earlier this year where I achieved a silver medal in the advanced middleweight category of the national student championships.
I have always enjoyed martial arts to build fitness and improve fighting skills. Having done martial arts since I was three years old it would seem very unnatural for me to stop. Alongside the physical benefits I have always liked the atmosphere and camaraderie of all the martial arts clubs I have trained at! Coming from a Taekwondo background I have always enjoyed the kicking aspects of martial arts training and I love perfecting the more difficult aerial kicks, tornado kick being my favourite. Sparring has always been my main interest and I have enjoy the constant adaptation and learning of skills, combos and tactics which come along with the sport.
Health and fitness:
My own fitness regime involves me attending the gym up to four times per week focusing on arms, core, and legs. I find core to be very useful for kicking as your abdominal muscles work together to improve stability, speed and power in your kicks.
An upper body routine of mine is would include a 2k row, dumbbell fly's, Arnold dumbbell press, ez bar curls and a triceps rope pulldown. Afterwards I'd perform a core work out would last around 7 minutes and consist of timed exercises, such as 1 min leg raises, 1 min figure of eights in leg raise position, 1 min side to side, 1:30 min plank, 1:30 min 6 inch leg raise/hold, 1 min push planks (each with 15-30 seconds break in between exercises) and finishing up with 20 reps of medicine ball sit ups with a gym partner. Finally, I'd perform as many pull ups as I can over 3 sets, extending your legs out so you are working muscles from both your arms and your core
A typical leg routine of mine would include a 2k run as warm up, weighted squats, calf raise machine, pyramid sets on the leg press, standing kettlebell calf raises. Then 3 sets of ten reps of both the Leg extension machine and seated leg curl. To ensure I am working to my maximum potential I always adjust the weight when showing signs of improvement or struggling to complete sets.
A little bit about me:
I completed my degree in Classics last summer which has led me to continue with my education by studying a masters this year. Classics is something I find very interesting outside of martial arts, the study of ancient history fascinates me - currently I am researching about Greek Lyricists in relation to the Second Sophistic period! I've really enjoyed my time at university and it has provided so many opportunities to develop and grow as a person such as my year in industry teaching English to in a high school in Germany near Hamburg. Also, university has helped me develop my language skills, not only with my German on my year abroad but I had to learn some Ancient Greek, Latin and a little bit of Icelandic during my undergrad. Another one of my passions is music, I have played the drums for 10 years and the guitar for 3 years, both I thoroughly enjoy and have played in bands, written and recorded songs in the past.
Kid's Classes
I am really excited to be starting as the lead instructor of the new children's classes at the Elemental Kickboxing Academy in December. I aim to take the children's classes to a new level providing all around martial arts tuition with focused lessons and clear goals.
Here is a list of the times of each of the classes and a brief explanation of what will be covered in each one
Monday – 5:30pm-6:30pm (Beginners)
Tuesday – 5:30pm-6:30pm (Intermediate)
Wednesday – 4pm-5pm (Beginners)
Wednesday - 5:30pm-6:30pm (Kata Forms)
Thursday – 4pm-5pm (Advanced)
Thursday - 5:30pm-6:30pm (Sparring session)
Saturday – 11:15am-12:15pm (Mixed Abilities)
For more info click the link below
https://www.elemental-kickboxi...

See you at training!