Newsletter: October 2020
By: Elemental Fitness Ltd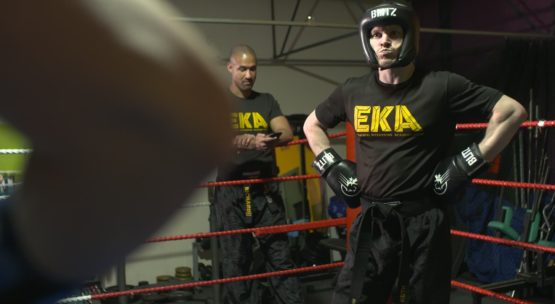 Wow, only three more months and 2020 will be behind us all. Hopefully, we enter 2021 without any unpleasantries.
For now, let us get cracking with October – we have class grading back, some thank you messages, ridiculous challenges for clients and obviously Halloween to look forward to.
Remember to check out the Facebook page for more content (such as James posing in a suggestive manner) and our blog pages for all info on EF and the EKA!
All of those that have kept up payments to EF and EKA over the lockdown from March to July have really helped the club massively. If it were not for there would be a serious look into the future of EF and EKA.

Members and clients are the life force of Elemental Fitness and the Elemental Kickboxing Academy and with us being fully operational now since late July some members have gone a little further with small donations to give the company and EF team a little boost.
Some have donated cleaning products to keep the environment a safe place to train, especially with the prices of decent disinfectant which as you can imagine cleaning every day we get through all lot.
One client donated yoga mat (which is comfortable might I add) as a re-opening present. It's the small things and the big gestures that has help the team realise that we have a great community spirit that wants to see a local business thrive. Because of this we have given back with extra classes for membership options and allowed clients to catch up on missed PT sessions. This is our way of thanking you all for keeping us alive!
We are determined to finish 2020 on a high and host gradings up to green belt in November 2020.
Grading is important. They give members an opportunity to demonstrate their ability to peers and instructors and highlight an individual's strengths, weaknesses and areas that require improvement.
Acting as one of the key driving forces to keeping members focused and motivated, each grading should make you question your ability, challenge your determination to succeed and test your commitment to the sport. For these reasons, we must keep the grading system functioning even through the current situation we all face.
Kids October Challenge! The challenge is who can hold the longest horse stance!
Rules:
• You must keep your back straight
• You must keep your feet facing outwards
• You must keep your legs bent at 90° or the time stops
• The longest time to hold it is the winner!
Good luck to all the little ninjas and hopefully we can see some more stickers on those charts really soon!
Catch up on the most recent blogs from staff and members of the EKA.
Dale speaks of his journey to the EKA and what is required to feel at home with a sports club and get the most from it.
Also a FAQ on how to use the new bookings app for classes.
Bring 3 friends to sign up for the 4-4-12 offer and get a free personal training session.
Full Sparring Kit for £89.00 - saving you 20%.