Newsletter: November 2020
By: Elementa Fitness Ltd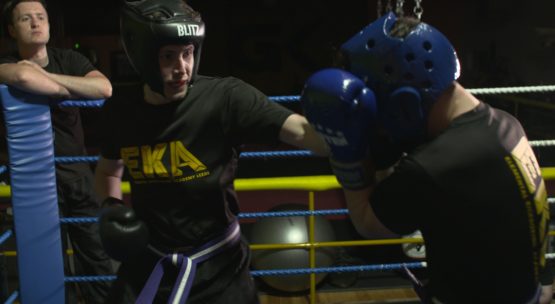 Wait, what? It's November already!? Glad to see the back of 2020 and its foibles and gearing up for a new fresh start in 2021. We are not going down without a fight however, we will be going out strong with 2020 Grading and keeping you all fit before hitting the Quality Street tins for a well-deserved break and enjoying the festivities with family and friends.
EKA Grading

We are determined to finish 2020 on a high and host gradings up to green belt in November 2020. Therefore, we will be hosting white, yellow, orange, red and green belt gradings for both children and adults at the following classes
White, Yellow & Orange Belt
Thursday 26th November 2020 16:30 (Children's Only Grading)
Thursday 26th November 2020 18:00 (Adults Grading)
Thursday 26th November 2020 19:30 (Adults Grading)
Green & Red Belt
Thursday 3rd December 2020 16:30 (Children's Only Grading)
Thursday 3rd December 2020 18:00 (Adults Grading)
Thursday 3rd December 2020 19:30 (Adults Grading)
The white, yellow, and orange belts on the syllabus will be adapted to none contact. We can mark members on technical ability through line work and shadow work only.
For more information please read the Grading Blog outlining all aspects of the November Grading.
Ryan has orchestrated a fun challenge for the November Children's classes. Using only a jump rope how many skips can you do in 1-minute? Seems easy enough, yet when the names start filling that board hopefully, we will see some friendly competition.
As always winners get 5 stickers and those that fill an entire chart gets a free 30 min personal Kickboxing session with class instructor Ryan!
Below is what the little ninjas need to do when you are next at class:
Warm up
• 20 star-jumps
• 20 calf raises
• 20 squats
Rules
• You must do as many as you can in the time
• You must have fun with it!
• The winner is the person who does the most in 1 minute
Interesting Blogs

Did you know we have an archive of fun, interesting fact filled blogs that give an insight to the world of fitness and martial arts.
Ever wondered what a kickboxer's diet consists of? Perhaps you need a list of ten exercises to help build leg strength? Check our blog page to find out all this and much more.

Bring 3 friends to sign up for the 4-4-12 offer and get a free personal training session.
Full Sparring Kit for £89.00 - saving you 20%.