Newsletter March 2019
By: Elemental Fitness Ltd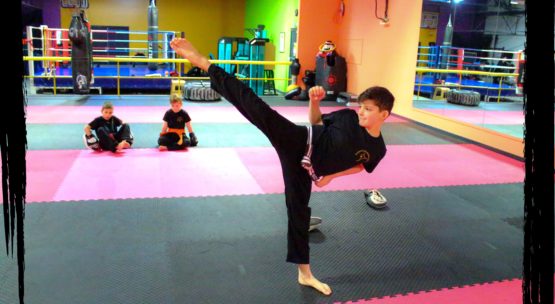 Nearly there now. March is the time of year we see the little glimpse of spring and hope of a lovely summer to come. This means training even harder with the prospect of prepping your bodies for those long glorious days of barbeques and sun lounging. Elemental Fitness and the EKA have you covered with classes that run 5 days a week Monday to Thursday evenings and Saturday afternoon and personal training whenever it suits you. There is no excuse for getting sweaty before the heatwave finally comes.
The first grading of 2019 is complete.
Head instructor David is very pleased with the improvement's members are making and can see a bright future for many within the club as they climb there way to their first black belt.
As usual we would love to hear your stories of how far you have come and what it took to get you where you are now. Go to our EKA group page to let us know all about your journey.
Videos of Kata's and sparring have been uploaded on to our social media pages which can be found here if you would like to see how members performed… spoiler alert – very well!
Elliot, Will and Aaron are now in their first stages to becoming a black belt in kickboxing. They will begin their trial instructing in March taking a small portion of the normal Saturday children's class and progressively build to taking a full class before the graded class around May/June.
These 3 will be the youngest black belts the EKA has ever had. Don't underestimate them however as they have trained the exact same as any one before them and we look forward to seeing how they take this in their stride.
For those in the club that are aiming for their second or third Dan and are interested in grading to their next level please speak with either David or James or alternatively email info@elemental-fitness.com to see if you are eligible to take it to the next level!
Six of our EKA members all took part in the English Championships Sunday 24th February. With family and friends rallying around them and supporting each other they came back with two bronze, one silvers and a gold trophy, well done team!
Nikita, Elliot, Will, Jude, Aidan and Natasha along with the fellow EKA supporters continue to prove to be a formidable force on the tournament scene. This is team EKA's fourth tournament now with the current team line-up and they don't seem to be stopping any time soon with the next one scheduled for April

All fighters did exceptionally well, and we are very proud of them. We have captured footage of all relevant fights for members and the fighters to examine and enjoy on our Facebook page

The next tournament will be the WKC Youth Championships (under21's) at George H Carnall Leisure Centre, Kingsway Park, Urmston, Manchester M41 7FJ

If you are interested in competing speak with fight club coordinators Sanaa or Aidan and visit our Events Page to get more details about all the tournaments throughout the year!
The Chloe Bruce seminar was a great success. We'd like to thank everyone who attended the seminar, we hope you enjoyed the experience and feel you learnt something new.
Chloe Bruce took the class through a range of warm up exercises, stretches and technique work. The structure of the session wasn't too dissimilar to some of our own classes, but the individual techniques differed.

They were challenging and fun from beginners right through to experienced martial artists. It tested out strengths as well as our weaknesses and gave many of us something higher to aim for, quite literally with some of the kicks she had us practicing. Chloe demonstrated her technical ability which really inspired the group.

She was humble, kind and approachable throughout the session and we always enjoy her taking the time to share her knowledge and pass on her skill set to others in the martial arts community.
Currently we have a poll on our Facebook Page to determine when this will be taking place, as of now where looking around end of April start of May. We hope to see as many faces as possible as it is a brilliant way of bonding when we're not in club gear, although nothing creates a stronger bond than punching and kicking each other. We'll be starting at original oak with the title of biggest beer garden in Leeds.
For the younger ones and those that want to change it up a little we will be looking into organise something that doesn't involve ice cold alcoholic beverages. Previous in the past we have had trampoline parties and meals. If you guys have any ideas, please
Bring 3 friends to sign up for the 4-4-12 offer and get a free personal training session.