A list of some of the Greatest Martial Arts Books
By: Dale Norfolk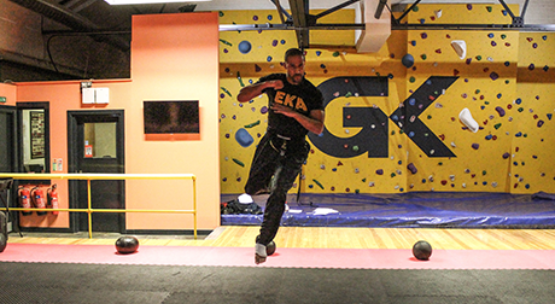 Martial Arts Books – Practical 1
So, as you may remember from my previous Blog (Inspiration) I said I was going to talk about some books, to maybe give to a way into something maybe you don't understand, to see something you haven't seen before or just indeed to gather more knowledge for yourself.
So anyway, enough of the prevaricating, lets get down to brass tacks. The books I have given below, are ones that I have read an consider useful in some aspect. This is my opinion and it is ok if you don't get what I do, if you chose to read the same things. The important thing is you went that bit further and read that bit more, maybe even learned a little. I am also looking not to give you a blow by blow, chapter and verse of each book. What I will give you is the pros and cons to each and indicate where these may be useful. I will also give you general information around the book and where you can find copes of them.
Again, if you find something good, let me know. If you find a book on your own, or a movie, podcast, vlog. Let me know, I'm always on the look out for new material.
Book 1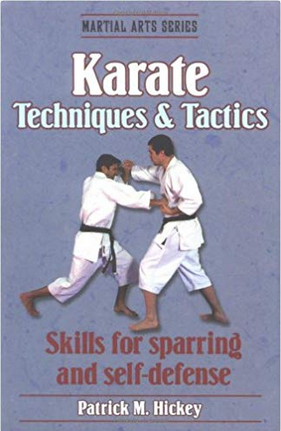 ---
Title: Karate Techniques & Tactics
Author: Hickey, Patrick M.
Year:1997
Publisher: Human Kinetics
ISBN: 0-88011-594-7
Available at: https://www.amazon.co.uk/Karate-Techniques-Tactics-Martial-Arts/dp/0880115947
Pros:
Good well-rounded book
Covers aspects from history, self-defence, technique, sparring
Good easy style to read
Clear photos and diagrams
Nicely referenced and indexed
Good explanation of traditional terms and language
Part of a series, in various styles
Small anatomy section
Cons:
×Very traditional karate.
×Very Americanised in some places.
×Stances are traditional and not used in freestyle.
×Rules for competition may vary in the UK
×Does not cover any kickboxing elements
Book 2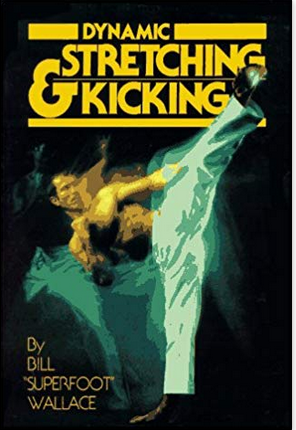 Title: Dynamic Stretching & Kicking
Author: Wallace, Bill "Superfoot"
Year: 1982
Publisher: Unique Publications
ISBN: 0-86568-018-3
Available at: https://www.amazon.co.uk/Dynamic-Stretching-Kicking-Bill-Wallace/dp/0865680183
Pros:
Good stretching tips and diagrams
Assured technique work from professional fighter
Good kick explanations
Lots of pictures
Easy style to read
Very kickboxing focused (Shocking 😊)
Cons:
×More stretching, less kicking
×Possibly dated
×Assumed level of 'I'm right'
×Rather thin as books go
×Trading on name
×No rounded advice
×No indexing or referencing
Book 3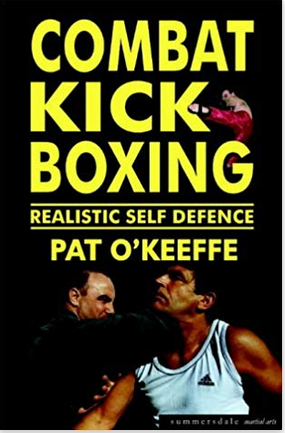 Title: Combat Kick Boxing – Realistic Self Defence
Author: Pat O'Keeffe
Year: 2002
Publisher: Summersdale
ISBN: 1-84024-195-0
Available at: https://www.amazon.co.uk/Combat-Kick-Boxing-Realistic-Defence/dp/1840241950
Pros:
Concerned with self defence
Goes through stances
Talks about physical training
Simplistic
Goes into throws as well as strikes
Deals with armed opponents
Easy read
Deals with some ground work
Gets you to consider real life scenarios
Importance placed on using all your sense
Deals with groups
Cons:
×Pictures are quite basic
×I would never recommend using high kick in self-defence (my opinion)
×There is no sport element here
×Mainly for street fighting scenarios
×Not a lot of material on line on Pat O'Keeffe
Book 4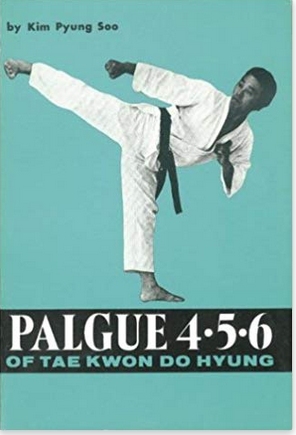 Title: Palgue 4-5-6 Of Tae Kwon Do Hyung
Author: Kim Pyung Soo
Year: 1975
Publisher: Ohara Publications
ISBN: None
Available at: https://www.amazon.co.uk/Palgue-Tae-Kwon-Do-Hyung/dp/089750013X
Pros:
Good build up, historical and practical
Good section on warm up exercises
Simple yet effective photos
Less words more diagrams and pictures
Particularly good are the feet patterns that explain implicitly
Very formal
Very practical
One in a series
Cons:
×May be dated
×Hard to find in some cases
×Rest of series could be hard to find
×Very rigid in its approach
×Very Tae Kwon Do rooted
Book 5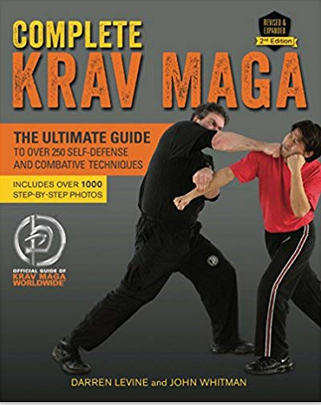 Title: Complete Krav Maga
Author: Darren Levine and John Whitman
Year: 2007
Publisher: Ulysses Publishing
ISBN: 978-1-61243-558-9
Available at: https://www.amazon.co.uk/Complete-Krav-Maga-Self-Defense-Techniques/dp/1612435580/ref=pd_lpo_sbs_14_t_0?_encoding=UTF8&psc=1&refRID=N5AFX4EHWR4YYFJCGEQM
Pros:
Massive book, encyclopaedic
Loads of pictures
Goes through techniques belt by belt
Covers all conceivable angles
Covers various weapons
Foreword by Bas Rutten
Simple step by step guide
Very based in street fighting/self-defence
Cons:
×Could be daunting
×Speaks little of form or technique
×Not useful from a sporting stance
×Would have to be followed carefully to prevent mis-use
×Americanised