Newsletter: January 2022
By: Elemental Fitness Ltd martialartsleeds, kickboxingleeds, healthandfitness, elementalkickboxing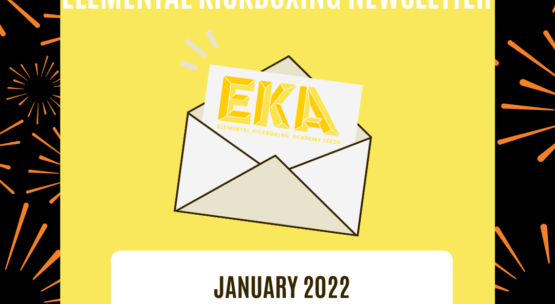 Hope everyone had a nice Christmas break, and we all had our fill of mince pies, sherry, and other pleasures. Back to it now and maybe with some New Year Resolutions to uphold?

We can expect at least half if not many more of you have some sort of thought that goes like – "...this is the year I finally get my abs…" or perhaps "…no more weekday drinking for me..." or the classic "…I will finally get use of that gym membership, I promise…"
Well, you all know that we can help with all of those and more. Want to see those abs? then book some classes in and start burning those excess calories with intense kickboxing sessions. Maybe you need or more focused approach with some personal training sessions to help control those weekday indulgences or just getting your arse to our facilities and start making a change…for real this time!
We got your back, now let's get to it!
Only some small changes to classes in the form of their content. We plan to structure our classes more with focused content to help our members pick their classes and give them the training they require. This also works with how we have upgraded our gradings to give more quantitative feedback and support our members with ongoing training.
Head over to the class tab on the EKA site to learn more about how the adults and kids classes are changing.
Quick update on the children's class reward policy. We have changed a few things when it comes to the little ninjas demonstrating excellence in class. To learn more about what has changed please read about the Children's Class Reward Chart and see how the youngsters can benefit from good behavior in class.
Kids class special mentions
Edward Roberts – His flexibility is impressive as he is kicking above head height at white belt with proper form! Well done Edward, also congratulations on your belt, keep it up!
Jaya Dhinsa – Her sparring is fierce but controlled and she has come a long way with her confidence, keep it up throughout 2022 and you'll be a formidable black belt one day!
January Kids Challenge
Happy New Year everyone, had a good time off? Excellent, okay now that that's over straight back to training little ninjas.
January's challenge is how many double roundhouse kicks you can do in 1 minute. Not one, but two kicks this time. Talk about no rest for the wicked, getting right on it for 2022, just the way we like it.
Special mentions:
Kate Greenwood – Kates' roundhouse kick has come a long way since she started, with a mixture of PT's and classes, her kick is now snappy and powerful, it is good to see those not be perturbed by how long it can take sometimes when it comes to learning martial arts. Well-deserved Kate you will be a solid marital artist with your determination!
Chris Mellor – Chris' sparring has improved greatly with increased control over his footwork and techniques as he works on his opponents' strengths and weaknesses to help him win fights. He has also demonstrated constraint when fighting less experienced fighters showing what a true martial artist he is. Congratulations on passing your grading also and can't wait to see how you take on 2022!
Grading will be scheduled for the end of February 2022. Please keep your eyes peeled and ears to the ground to see when you next belt is.
A little shout-out this month for adults and kids class instructor Ryan. Along with working on improving and strengthen his shoulder from that star jump he did that time (for those out of the loop, its best you ask him) Ryan is making headway on his PT course completing work like nobody's business and taking on more 1:1 kickboxing clientele. By the end of his level 3 (slated for next year) he will have the knowledge and means to be an unstoppable PT and Kickboxing instructor - Keep it up Ryan.
The Elemental Fitness gym is now open for those that want to up their training for 2022!
Only available to members and clients of the EKA and Elementa Fitness our gym access membership is there to supplement current training, whether that be a boost to your kickboxing classes with a weights routine to strengthen those kicks or to increase your frequency of training to hit those body fat goals you have set with your personal trainer.
What's more, is we are also throwing in a free 6-week dumbbell programme for you to get started with. This programme is perfect for those that need a twice a week routine that hits every muscle whilst keeping it simple with a pair of dumbbells.
To find out more please email info@elemental-fitness.com and ask about joining up.
Look back at all of 2021's blogss and learn about how we tackled covid, introduced new team members and collaborated with other business. Learn more from Dale and his expansive knowledge on martial arts.
And if you feel something is missing and want to have your own say then let us know. If you have a penchant for writing or just want to let your voice be heard on any health and fitness subjects then email info@elemental-fitness.com with your own blogs to be featured on our websites.