Newsletter: August 2020
By: Elemental Fitness Ltd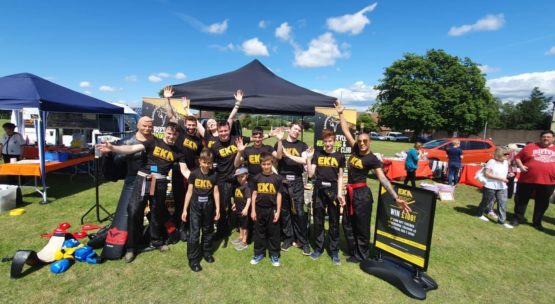 We finally made it back into the gym and it has been a great week catching up with all the Elemental Fitness clients and all the things you guys have been up to… admittedly most have been at home doing similar things. However, now we are up and running again the team at EF get to torment… erm, train you again and get back to a normal routine.
A brief Newsletter for this month as it is all hands on deck to getting the gym fully working with new procedures on place to help prevent further transmission on Covid-19 but as things get back to normal expect to hear more exciting things coming from Elemental Fitness
Doors to the EKA Open Soon
With the personal training side of Elemental Fitness up and running again it is only a few weeks before we will have the EKA classes operational.
The reason for the delay is to set up a booking system to prevent and influx of members to a single class and keeping in line with government guidelines. This will also ensure that everyone has a chance to get a class at least once a week – we wouldn't want anyone having to have more time off from their kickboxing classes and know too well how you all miss us.
Thanks for your patience and see you all very soon.
Even stuck indoors since the end of March we have still had many blogs posted from staff and members of EF and the EKA. Why not visit our blog page to read up on things subjects such as a kickboxers diet or the origin of KATA's
There is a wealth of information to teach and inspire.
Bring 3 friends to sign up for the 4-4-12 offer and get a free personal training session.
Full Sparring Kit for £89.00 - saving you 20%.