Newsletter August 2018
By: Elemental Fitness Ltd kickboxingleeds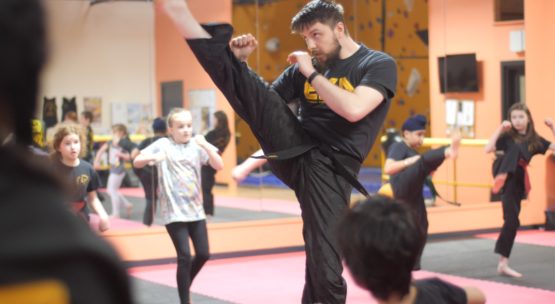 Summertime – for some it's about going on long holidays in a far way place where the sand is white, and the ocean's are clear. For others its about getting down to the Elemental Fitness Gym to smash out 1.5 hours of intense cardio and weights in heat exceeding 30 degrees.
This time of year can be hectic - with the last few weeks of holidays, with the family, and all the preparations to get the kids back to school. Therefore, The Elemental Kickboxing Academy Grading will take place in the first two weeks of September instead of the usual August to give members more opportunity to attend.
Adults
White, Yellow & Orange Belt Tuesday 4th September 2018 7 - 9:00pm
Senior Purple, Junior Blue & Senior Blue Thursday 6th September 2018 7 - 9:00pm
Red, Green & Junior Purple Belt Tuesday 11th September 2018 7 - 9:00pm
Junior Brown, Brown II & Senior Brown Belt Thursday 13th September 2018 7 - 9:00pm
Children's Gradings
White & Yellow Belt Saturday 8th September 2018 11:15am - 12:30pm
Orange & Red Belt Saturday 15th September 2018 11:15am - 12:30pm
With the unfortunate results at the 2018 World Cup it fell on the shoulders of the EKA to bring back some trophies and remind the country that we don't give up that easily.
Well maybe that is overexaggerating a little, but we certainly came back with something to show off our efforts.
Club members Nikita, Kartaar, Jude and Aiden all travelled to the WKC in Manchester's representing the EKA, with Jude and Aiden reached the finals at the WKC tournament in Manchester and both won. It was the group's first ever tournament and experience of the hustle and bustle that accompanies these events. all soaked in the atmosphere and were calm and collected throughout the day. By the time it came to their fights all had put their best efforts in and did the EKA proud.
If you would like to see pictures and videos of the event visit the Facebook group page and remember to leave a like for the lad's efforts!
Last month David and James went hard to work on making the shop area of the gym stand out a little more. With the new layout it will be easier for members and clients to browse sizes and prices and get exactly what they need.
Our current line-up of clothing included the 'old-school' polycotton EKA tops and vests along with the newer EKA training top designed to be more comfortable and breathable. Our trousers are also available in the older generation Blitz bottoms or the newer lighter Top Ten. We have everything you will need to look the part and be kitted out in full approved sparring equipment.
We hope to see more branded gym wear in the coming months along with more equipment for you to window shop through. Any suggestions on what we should stock? Lets us know on our Facebook page and don't forget to leave a like.
With the revamp of the new syllabus and how the grading process works at the club we have made it available for members to have a copy of their own syllabus for reference.
It will be given to new members that sign-up to a club membership as part of their affiliation fee that consists of the licence and insurance. For existing members, the syllabus is £3.50 and is on display in the new EKA shop.

The Elemental Kickboxing Academy promotional video, which was started on in April, is now live on the front page of the EKA site.
We are very proud of the video and everyone that has helped make it. It showcases some amazing shots and interviews of club members and should make an impression to any new member that comes to our web page.
So, what are you waiting for? Get over the front page now and check it out. You never know, you might be in it - which technically makes you a famous internet celebrity... or so we've been told!
Charity Running and Boxing
It is always nice to give back and support a charity. It is always nice to do this and at the same time better yourself from it. This is what Kris and Emma did last month for two charities.
1st Dan Black Belt Kris McLaughlin completed the Leeds 10k in 1hr 5mins and 13 secs in memory of his father. All the money raised by Kris has been donated to Macmillan Cancer Support.
Emma Gascoinge fought in front of an incredible 1,200 people at the Royal Armouries for Cancer research UK. Collectively, Emma and the rest of the boxers raised a huge £20,000 for Cancer Research UK
Giving whatever money you can to any charity is always a noble thing. What Kris and Emma have done, as have many others, is improve their own life with these experiences. Yeah sure there may have been some stinging shins and black eyes, however, they have gained much more than that whilst at the same time giving back to those that find it hard to be motivated to get up and walk or fight off feeling scared and alone during their time battling cancer.
Well done guys. Much Respect
Catch up on the most recent blogs from staff and members of the EKA.
July we had Dale's blog on the mental benfits martials arts can bring to those that practice it.
Bring 3 friends to sign up for the 4-4-12 offer and get a free personal training session.