Newsletter: April 2021
By: Elemental Fitness Ltd elementalkickboxing, kickboxingleeds, kickboxingclassesleeds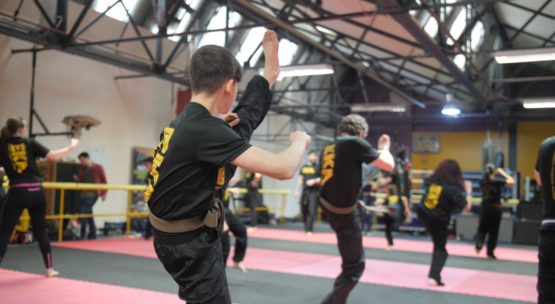 Not long now before Elemental Fitness and the EKA opens its doors again. Did you miss us? We certainly missed you guys – and it's not just because we miss making you do an unbelievable amount of core work to just watch you sweat…although that does play a big part of it.
We have a lot to discuss this month with opening, the newly anticipated Elemental Fitness Online and much more – let's get to it!
We are yet to hear anything regarding gyms being able to open their doors again. More news is set to be announced on April 5th (not long, fingers crossed) and what capacity we can start training.
We have the full break down here with our four step plan on what is current information.
In the meantime, we do have the new online training programs that are set to be live in the coming weeks through our new app to keep you busy or potentially start a new fitness journey based entirely online.
The MyPTHub App

In Marchs newsletter we commented on how the MyPTHub app has assisted the EF Team with running the classes yet, the app was never going to be only used in this fashion as we planned to involve it across the Elemental Fitness brand.
Since then, we have announced the release date of the Elemental Fitness Online service as April 12th and want to give you another run down on why it is an amazing new step for everyone at Elemental Fitness both its members/clients and the team too.

We have brought together the experience and knowledge of the personal trainers at Elemental Fitness with the convenience of online training. The world is a different place to what it was over a year ago, and we must adapt to cater for a new way of living.

Workplaces are a little bit quieter including gyms, and more of us have easy access to things online (which was always a thing – it's just more prevalent now) which meant we wanted to be inclusive for all ways of current living and having access to easy online training is a no brainer.

Taking Care of Your Details
Elemental Fitness in now affiliated with the ICO (Information Commissioner's office) to ensure we are following our legal responsibilities to protect our clients and their date. The ICO's role is to operate for the individual's rights when it comes to their information, whether that be with guidelines and understanding to legal advice.
This is one of the many steps we take to ensure all aspects of Elemental Fitness are run efficiently and in a professional manner, from data protection to, more recently, procedures to ensure safety in a global pandemic. Here you can learn more about how the ICO works.
Dale once again imbuing us with his knowledge (through participating in personal training sessions at Elemental Fitness) on grip strength - what is it, ways of improving it and how it affects us daily.
!! New Discounted Dumbbell Workouts !!
Working out from home due to lockdown, or maybe you just prefer training and then being able to collapse in the comfort of your own living room? Then this 20-week program has you covered – check it out now.
Bring 3 friends to sign up for the 4-4-12 offer and get a free personal training session.
Full Sparring Kit for £89.00 - saving you 20%.