Latest Posts

James Clark's Journey
By: James Clark Kickboxing , Martial Arts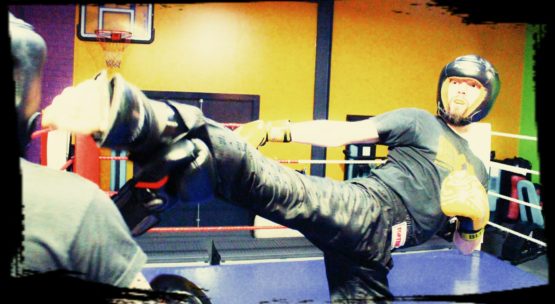 Throwback to when James got his first-degree black belt, read his story below to see how far he has come.
Finally, A Massive Well Done to James
James has finally got his first-degree black belt!  Back in 2009 James was the least active person ever.  He didn't like sports, was overweight, had a resting heart rate of a Blue-throated Hummingbird (1260 bpm, check it, I did my research) and preferred cake over vegetables. Okay, that last one is still true today and the resting heart rate might have been slightly over-exaggerated but you get the point that he wasn't fit, at all. On Christmas day at his cousin's house (David's sister as a matter of fact) he spoke to David about starting kickboxing/1-2-1 training with the only goal to get fit and have a healthier lifestyle.   This was a big turning point for James, having never liked getting a sweat on he jumped in the deep end and 'kicked his legs has hard as he could' to start his journey to better living. Fast forward a year and James had dropped from 16+ stone to 13 stone.  Having, some say, a natural ability for kickboxing made things easier to progress.  Making his way through the belts James' confidence grew.  Having been constantly called a very shy and quiet lad at school in his reports and believing he couldn't amount to anything special, especially after finishing with 3 A-levels in music technology at Leeds Collage of Music and ending up on a night shift for 5 years at Sainsbury's instead of the stage. Seven years from that Christmas party and James is a Black Belt First Degree, studying for his level 4 personal trainer qualification and is teaching freestyle kickboxing.  Finally, he is content with the direction he is going and can't wait to see what the next two years hold for him before he grades for his 2nd Dan. James says - "The one thing I love the most about where I am now seeing club members, who I regard all as friends (even when they gang up on me and punch me repeatedly), come to sessions and have that look on their face that I had when I first started - and in some respects still have today."  "They know that, right now, they might not be at a senior level but they will keep going until they get there because they truly want it - and will put all they have into it to get it.  The exact same way I have been doing it for the past 7 years and will keep doing for the next 70 years (yeah that's right, I will be a kung fu master at 95)." "Oh, and the free cake... best perk of the job!"