Goodbye to an icon
By: Elemental Kickboxing Leeds elementalkickboxing, kickboxingleeds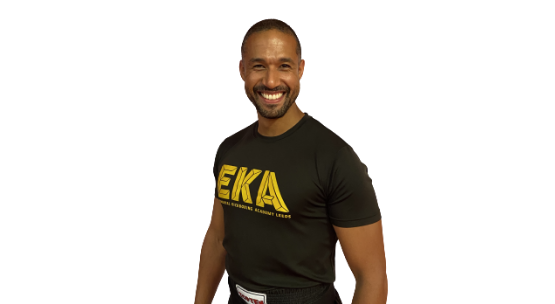 Its time to say good bye to one of our long serving instructors within the club :(
One of the first to join up to the EKA back when we used to run the classes at schools, Richard Cuff has been a foundation of the club for a long time. Working his way through the ranks he established himself as a top martial artist and a go to guy when it comes to building on kick power.

He did so well at the EKA that head instructor David gave him his own class on the Wednesday, which proved to be very popular with regulars every week going for the technique work, group games and squats…oh so many squats.
Due to a combination of work, travel logistics and such richard is no longer available as a main stay for the Wednesday class. This doesn't mean he is stopping; he plans to come down as often as his schedule allows and will be part of Team EKA for as long as he lives so don't feel sad that you don't have to do 200 plus squats…why that would make you sad is beyond us but hey, that's the power Richard had.
It's not a goodbye but thank you Richard for everything you brought to the club over the years from your happy go lucky teaching to new members finding out what Mongolian wrestling is, see you at class soon.
Much love, #teameka