Elemental Kickboxing Leeds is back!
By: Elemental Kickboxing Leeds kickboxingleeds, elementalkickboxing, kickboxingclasses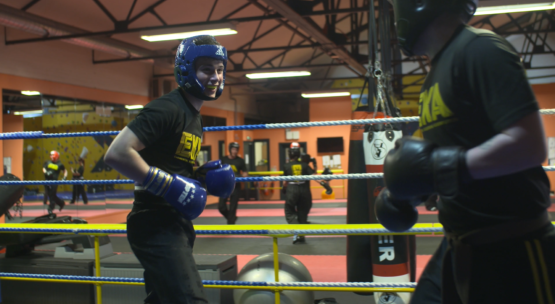 Its great news the club is returning to its usual operating hours from next Monday 17.05.21 and we're excited to get everything back up and running. Its been a year like no other and fingers crossed lockdowns will become a thing of the past.
As exciting as it is for society to return to normal, its not uncommon to have feelings of anxiety and worry about returning to large groups after months of understanding the risks regarding social distancing and the importance of fresh air to name a few.
To help the club has put together a guide to reassure our members that we are doing everything we can to keep you safe when attending your group classes whilst reintroducing kickboxing, martial arts and fitness training into your life.

As many will be aware the club has been running personal training and children's kickboxing classes since 12.04.21. Throughout this time the club has continued to implement its COVID-19 procedures which includes regular cleaning, hand sanitising, cleaning stations, social distancing and masks when not exercising and following the companies risk assessment.
We're proud to say to date the club has no recorded COVID-19 cases and any period of time a staff or club member has had to self-isolate was due to a transmission outside of the facility. Fingers crossed this will continue.
From 17.05.21 the club will continue to implement its COVID-19 procedures and follow the companies risk assessment. We appreciate the more members who enter the facility, the higher the risk of transmission there may be. It is important to acknowledge although the vaccine program is looking successful we will not be getting complacent, nor do we want any of our member to either. It is still unclear as to whether a person who has been vaccinated can transmit COVID-19 to a person who has not been vaccinated. Therefore to err on the side of caution the club will continue to do everything it can to protect all our members regardless of their vaccine status.

Aside from the COVID-19 risks, we understand many of our members are feeling worried about returning to group classes due to feelings of anxiety in social settings and physical ability. The club is a place for members to come and relax, remove the stress of day to day life and concentrate on your martial arts training. Our classes will be structured to ease you back in for the next 10 weeks, allowing you to train at your own pace, remember why you started training with us and reconnect with friends.
As always, if you have any worries or concerns regarding your training feel free to get in touch with us by email, phone or face to face or check out our earlier blog about improving mental strength through martial arts.
As it stands we expect all COVID-19 restrictions to be removed from society from 21.06.21.
This is going to be a major stepping stone for the UK. We understand at the Elemental Kickboxing Leeds Academy the threat of COVID-19 will not be removed, and the risk of variants continues to be exist therefore we will continue to implement many of our COVID-19 procedures and follow the companies risk assessment under our existing class times.
From 01.07.21 the club will be adapting its COVID-19 procedures and remove certain restriction to allow for a pre COVID-19 time. We will be continuing to implement many of our COVID-19 procedures and follow the companies risk assessment but key changes will be introduced, such as contact work and the expansion of our class sizes to a maximum of 20 members per class under the existing class times.
In addition the club will start planning gradings and social events for our adults classes.
If all goes well and the risk of COVID-19 is reduced throughout society the club will return to its pre COVID procedures from 01.09.21 with the exception of the continuation of our group bookings app for all club members, cleaning procedures, continuation of hand sanitiser and cleaning stations whilst continuing to follow the companies risk assessment.
We appreciate COVID-19 is here to stay and the risk will still be there for many members of society just like flu, therefore we will continue to do our best and keep the facility clean.
A separate article will be released in the coming months updating all members of the changes which will occur as of 01.09.21 to ensure our return to normality whilst securing the longevity of the club.