Eating in the run up to a tournament - dos and don'ts with Kerry Berry
By: Kerry Berry and EKA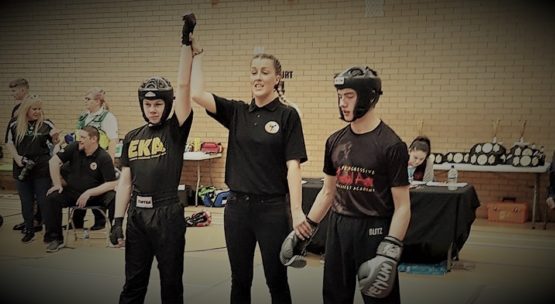 For all fighters due to go to an upcoming tournament - read on! This blog is for you. Not sure what to eat before a fight? Read this. Not sure what's best if you're sat around not knowing when you're gonna fight? Read this! Wanting to give advise to someone else? Again - read on and learn how to be the best you for a comp.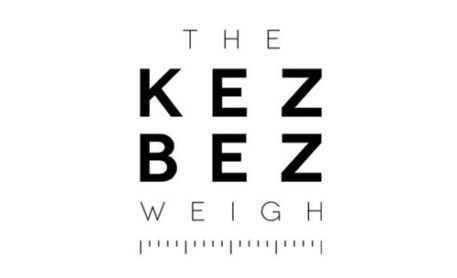 We asked our nutritionist guru Kerry Berry at the Kez Bez Weigh if she had any tips and tricks for the fighters of EKA. Here, she outlines the importance of eating correctly for the competition, and not just on the day.
"Preparation for a fight comp should really start before the comp date and this goes especially for our club fighters who are training hard throughout the week" says Kerry. "Having too light of a breakfast could be a negative on your muscle stores to maintain energy whilst in a fight. Adequate muscle glycogen stores are needed in order to have adequate energy throughout the intensity of a fight and won't be achieved by eating eggs or toast for breakie."
Your best friend, at this point, would be easily digested carbs. This is a fighter's ideal source of energy and, not only that, helps to prevent brain fog. "Lose concentration, lose the fight" she says.
This is a very general blog to go by; and if you wish to have a more in-depth analysis of getting you to your optimal strength and vigour for both fights and training, get in touch with Kez Bez - details are at the bottom of the blog."
"Let's put a scenario together", says Kerry - "imagine you're a fighter preparing for a competition that also trains throughout the week."
"You train the day before the competition. In this case, since your training is intense and there's less than 24 hours between sessions, you MUST pay attention to your food intake. Think of foods you know you can tolerate. It would be crazy at this point to try fancy combos or supplements when you have no idea how your body may react - especially before a competition."
"Stick to foods you know you can tolerate. It would be pointless trying fancy combinations or even supplements that you have know idea how you'll respond to just before a comp."
Kerry goes on to say that a very simple plan could be put together:
breakfast
pre-workout snack
possibly an intra workout snack/drink
post workout snack
one or two balanced meals throughout the day
For example - day before the competition:
Breakfast containing carbs and protein - porridge with fruit and a scoop of protein
Pre-workout snack - a smoothie containing fruits and veg (great source of carbs and protein!)
Intra workout nutrition - banana or a flapjack.
Post workout - another fruit and veg packed smoothie!
One to two further meals - lean protein, carbs and veg - chicken, rice and veg; omelette with mixed peppers
"Intra workout nutrition becomes an important factor if the session lasts longer than 90mins. You will benefit from including some form of carb source. This could be in drink form or perhaps eating something like a banana or nibbling on a flapjack. Post workout snacks should be similar to your pre workout snack."
"Depending on energy requirements, goals and hunger, you should look to eat one or two further meals, including a lean protein source, let's say chicken for fish, with a couple of servings of veg and a carb source, such as rice/potatoes/pasta. Or maybe something like a wrap stuffed with salad, tuna, beans. Or perhaps an omelette with mixed peppers."
Sometimes, nerves can severely affect hunger. This isn't great for a fighter on a competition day - you could lose valuable energy that gets that last decent punch in or helps your mind stay calm at the most important times.
On your competition day, liquid meals could be your best option if appetite is poor. The Kez Bez Weigh does some great smoothies that will certainly keep energy up on the day – believe us, we've had plenty of them! And at £4 a pop, you can't go wrong.
During the competition itself, sipping a drink containing some form of carb will be highly beneficial. Snacking on things like nuts, which are high fat won't be the best choice as they take too long to digest. Your best bet would be sipping a smoothie, adding BCAAs (Branched-chain amino acids which can enhance exercise performance) and a powdered carbohydrate to your water or having a banana or flapjack to boost energy and keep you going.
The days can be very long during competition days, and you often find you won't know exactly when you're due to fight. Because of this it's extremely important to be well equipped, both physically and mentally, to have you at your optimum.
To all the fighters - good luck!