Children's Rewards Policy For EKA Classes
By: Elemental Fitness Ltd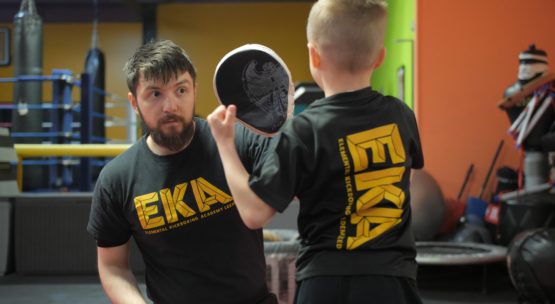 Our Rewards Policy
At the EKA we reward our younger students to encourage good behaviour so members can get the most from their training sessions. We encourage the children to go above and beyond what is required and we believe by doing something extra or being attentive during class should to be addressed.
For this, we have the sticker system. Each child will be given a sticker chart to track progress on how well they are doing in the classes. This will demonstrate that they have focused during class and trained to the best of their ability. The more stickers they have the closer they are to a reward. Every child will receive a badge of their choice when acquiring 10 stickers.
Strike Policy
At the EKA, we pride ourselves on being disciplined and focused, however we also like to have fun and allow the children to express their personalities.
For adults respect towards your instructor is an easy concept and is displayed well through members. For children, this is something they learn as they grow, therefore we have a strike system in place to help them understand our boundaries in what is acceptable behaviour during class.
3 strikes – Time out from the lesson (3 minutes)
4 strikes – Miss out on the game at the end of class
5 strikes – See the head instructor (David)
15 strikes in a class – Class loses out on reward (multiple children getting strikes)
20 strikes in a month – Miss out on next grading. Notify parent by email.
30 strikes in 2 months – 2 weeks suspension from the class. Notify parent by email.
60 strikes within a 12 month period – 3 months suspended from class
If a child receives more than 120 strikes within a 12 month period they will lose their club membership for 1 year.
Our reward charts are run alongside this strike system to encourage good behaviour as opposed to punishing bad behaviour alone. Our strike procedure is not to alienate those who demonstrate unacceptable behaviour but to help educate the child in what is acceptable behaviour at class.