Latest Posts

Newsletter: May 2020
By: Elemental Fitness Ltd elementalkickboxing, kickboxingleeds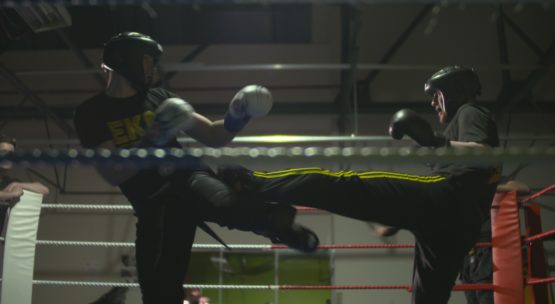 Personal Message - David Kenyon, Managing Director
Welcome to another Elemental Fitness newsletter. Its been a busy month here and we're sorry we can't all be together training as normal, but rest assured we're working tirelessly in the background to keep moral high, members engaged and planning for the return.
Since the 20.03.20 Elemental Fitness has gone through significant changes. Through March we implemented the new cleaning procedures and followed government advice to close all group classes in line with school closures, and then the closure of the entire facility when instructed to do so. Full details of the previous steps taken, current position and any updates can be found here.
As of 20.03.20 Elemental Fitness had no choice but to furlough many of its staff who were eligible as part of the coronavirus job retention scheme. Unfortunately Elemental Fitness had no procedure in place to facilitate online training to the level required to cover existing running costs. This approach allowed Elemental Fitness to keep existing staff on payroll whilst closed, and provide them with financial security during these uncertain times, aiding towards a stronger return when the time comes.
Although these times are hard, rest assured we feel the business has taken the correct steps to ensure its survival longer term. We understand many members have continued to build credit with Elemental Fitness to support its survival which we are truly thankful for. This income has helped us to cover our ongoing and unavoidable running costs, alongside covered many overheads before government support arrived. Any remaining revenue has been placed to one side and will be used as a cash injection to restart the business when the time comes and ensure you all receive the services you have paid for when the business returns to normal operating hours strengthened by its entire workforce due to the coronavirus job retention scheme. It will also allow us to cover overtime should it be required for these extra sessions.
As this newsletter will touch on, staff have been kindly volunteering their time to publish online work outs free of charge across all our networks. For more specific details please visit our latest article here. We would love to see many of you involved, they vary from 10 minute challenges through to 60 minute work outs. And as always, please like, comment and share as much as possible! These actions do help small business. The team have also been implementing and adapting existing procedures to see if we can maintain some degree of normality such as the challenges, whilst creating new ones for staff and customers alike, again strengthening our return when the time comes.

Feel free to contact any of the team to keep in touch, or if there is anything we can do to help you do let us know.
Stay home, stay safe, stay fit.
Kind regards, David.
---
Here we are. Still in the state of lock-down, hopefully holding it all together with the fantastic workout videos the guys at EF are putting out there.
To keep the mind from fraying and help with the turbulent time we are in - exercise is a key component to not only giving your body a good workout but preventing the mind from just losing it and genuinely considering eating the toilet paper that you hoarded!
Also making light of the situation can help too. You may have noticed that there was no April Newsletter but now we have all allowed ourselves to accommodate working from home the guys at EF are back at it. See below to fond out whats been happening!
Normally many if you will be gearing themselves up for the end of May grading and due to the pandemic we are in this will, unfortunately have to be put on hold until further notice.
As of writing the same goes for the Black Belt Grading in the summer. The team at EKA are working closely to look into different avenues of doing an online grading however, it is early days and technical issues will need to be ironed out.
For now just keep up with the home workouts to keep on track!

Ryan has decided that the ninja burpees of last months challenge where a bit too harsh so to ease the little ones in for May the challenge requires as many jump squats as possible in 1-minute.
okay we're not quiet sure he understood the meaning of toning it down but hey... its a sure fire way to get them off those 'nintendo playcube boxes' (totally acting like we haven't been sweating on COD ourselves for the last 6-weeks) and getting some training in.

For the full rules check out our Facebook Page for all he info.
EKA in the Comfort of your own living room
We have been working harder than ever to make sure our club members are still keeping up their kickboxing routines with daily 40-minute kickboxing videos that are posted to our EKA Facebook page as well as our YouTube channel too.
These 40 minutes videos are perfect for those that need to keep their kicks snappy and minds sharp (lock-down has driven EKA's own James a tad crazy, just look at his beard!). Best of all it is free! That includes anyone that wants to use our services that may not be a part of EKA - we figured we're all in the same boat right now and anything we can do to keep up morale we will do just that.
Fancy a bit of high intensity training, you can even check out the EF Facebook page for longer more martial arts based routines - again all free!
As is stands the Elemental Kickboxing Leeds group classes has no expected start date. We are waiting for confirmation from the government. We will be adhering to all government advice to ensure the safety of its members and staff.
Please continue to visit our coronorvirus update article here. All past, current and future updates will be provided here.
Did you know we have an archive of fun, interesting fact filled blogs that give an insight to the world of fitness and martial arts.
Ever wondered what a kickboxer's diet consists of? Perhaps you need a list of ten exercises to help build leg strength? Check our blog page to find out all this and much more
Bring 3 friends to sign up for the 4-4-12 offer and get a free personal training session.
Full Sparring Kit for £89.00 - saving you 20%.
*All these offers are still valid and can be redeemed when we are fully operational*