Latest Posts


Newsletter: June 2020
By: Elemental Fitness Ltd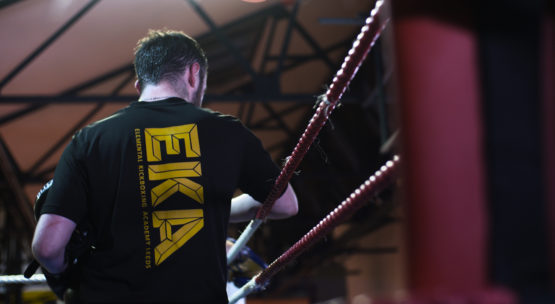 A little late with the newsletter for this month (not having a dedicated office and time make for a tough workaround) however, with the news of the lock down easing and the real chance of Elemental Fitness opening it's doors come the end of July gives the EF team hope in returning back to some normality.
That being said, we have had some great fun doing home workouts for you guys and have seen a massive interest in some new faces in the EF brand. Great news especially in a time where smaller businesses are unfortunately closing their doors for good due to the pandemic. It goes to show that our members of the EKA and clients at Elemental Fitness are a dedicated bunch!
We would like to thank you all for sticking with us in these testing times, and cant wait to see you all back training!
With the news of personal training session starting again on 21.07.2020 we aim for group classes to recommence from 21.08.20. for a full breakdown of how this will work see our blog about it here.
The delayed approach for the group classes falls in line with government advice of the reopening of some restaurants and pubs which will be introduced from 04.07.20 as these settings do generate similar challenges regarding social distancing and the higher risk of transmission. Expect to see smaller classes to help keep up the social distancing and obliviously no sparring - don't worry though the instructors have some intense sessions planned for every ones return!
The 30 day period between personal training services recommencing and group classes recommencing will provide staff of Elemental Fitness time to re-establish the business and introduce new safety measures. Further details on this will be available in the coming weeks.
More Videos after Lock down
The EKA instructors have had some great fun filming themselves for you guys that we plan on keeping up to this type of content when EF reopens. As of now, ideas such as shorter video tutorials and exercises drills are being discussed to add more engaging content to our YouTube channel and our Facebook pages.
Working with this new platform of online video content is something that has been discussed before but never acted upon however, the last few months have taught the team that it is a possibility to take the EF in a new direction and see how it can benefit all! We don't expect to have a million subscribers come this time next year but we do hope to have some fun filled content alongside our current services we provide
Watch this space!
Bring 3 friends to sign up for the 4-4-12 offer and get a free personal training session.
Full Sparring Kit for £89.00 - saving you 20%.
*All these offers are still valid and can be redeemed when we are fully operational*