Newsletter: December 2020
By: Elemental Fitness Ltd kickboxingleeds, elementalkickboxing, kickboxingclassesleeds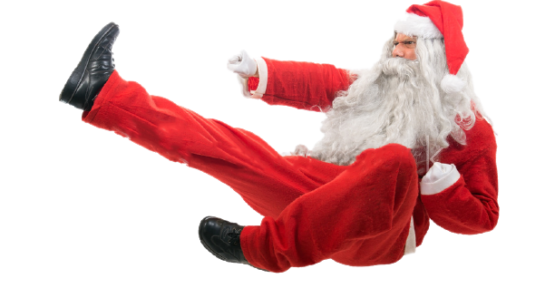 Okay, we have just done lockdown number 2. We have news that a vaccine is imminent and 2020 is finally ending. What a year it has been, a crazy rollercoaster of anything bad that could happen probably did happen.
However, as a country we have come through to the other side and will hopefully look back on 2020 and reflect on how we can learn from it. On a smaller scale it has taught the team at Elemental Fitness that its members and clients are loyal, authentic people that have stuck by the business and helped it through where other small business, unfortunately, have failed.
We are lucky to still be here and plan on improving Elemental Fitness and the EKA throughout 2021, thank you!
As we are now out of lockdown the EKA can resume some of its classes. As of writing we are in tier 3 which allows for the children's classes to carry on but not the adult's classes. This is unfortunate but a necessity for keeping people safe and future lockdowns less likely.
For all the information on how the tier system will affect the classes check out this blog that explains everything in detail.

EKA Grading

With the untimely start of lockdown 2 we never got to start the new version of the EKA Grading. No big deal, as we will are going to push this back to the February grading. Dates which will be announced in the next newsletter.
We plan to put the adults grading on hold due to the lack of classes for them, but the children's grading will resume as these classes have been unaffected by the tier system.
The white, yellow, and orange belts on the syllabus will be adapted to none contact. We can mark members on technical ability through line work and shadow work only.
It is that time of year again where we break for the holidays (I know we have only just got open and we are thinking of taking time off again) the classes will finish on Wednesday 23rd December and restart on Saturday 2nd January. Take this time to be with family and enter 2021 with a fresh start.
Catch up on the most recent blogs from staff and members of the EKA.
Dale explores the wonders of the Ninja Death Touch, a fabled technique that uses the pressure points and specific targeting of vital organs to stop you opponents dead (literally) in their tracks, or so it says.
Bring 3 friends to sign up for the 4-4-12 offer and get a free personal training session.
Full Sparring Kit for £89.00 - saving you 20%.