Newsletter: August 2021
By: Elemental Fitness Ltd newsletter, healthandfitness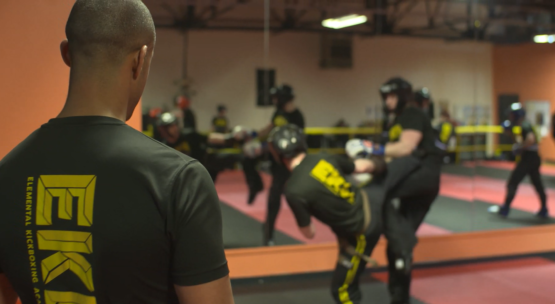 Last month we mentioned that the weather was getting warm hitting 20°c plus…how naïve we were thinking that was warm. July decided to kick it up a notch into the 30s, before deciding a deluge was in order to bring balance, here is hoping we have something in the middle for August.
Other than slowly melting in the heat the Elemental Fitness Team have been working away to keep spirits high as the temperatures rose even higher. Changes to classes with restrictions easing now means we can start partner work again and hit those pads, yay!
Let's go!
With new rules in place certain restrictions have been lifted that allow us to return to a normal flow of class activities which is great news. This means partner work is back on the table including pads and sparring. The last time we could punch each other for fun was way back in February 2020 that's well over a year ago.
This means a few, if not all of you, may feel you need to spruce up on your technique work. This is where the Thursday class comes in. We have now changed the Thursday class from advance to mixed abilities, since reopening we have a surge of new members and decided to have Thursday more accessible.

We have updated our license and syllabus to reflect the current look of EKA. These hadn't changed since their inception way back to when the EKA first started.
With changes to the facilities and the grading certificates also being updated, just before the pandemic started, we figured it was time to start modernising our look across our other products.
On top of the visual changes, we have also improved the syllabus to work more closely with how classes are structured to help members advance their technique more efficiently in line with grading. We look forward to fully implementing these changes over the coming weeks!
Check here for the full article.
We are now running both children and adults grading for September. After a few months of being back to the club and members starting to loosen those kicks off, we figure it's now time to prove yourselves and grab that next belt.
For all information on how to book your slot at the next grading, follow our step-by-step guide here. For more information, please speak to an instructor at your next class. Good luck.

Since we have sparring back on the cards how about an exploration into body shots. Dale talks us through how these accurate strikes really make you opponent think twice about putting the pressure on

Bring 3 friends to sign up for the 4-4-12 offer and get a free personal training session.
Full Sparring Kit for £89.00 - saving you 20%.